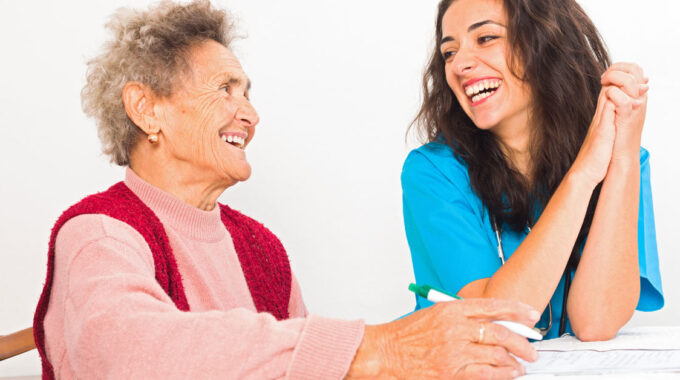 Can I Save Money by Hiring a Home Care Aide Privately?
Let's face it. For many Americans, having an aide go to grandpa's house, to help with cleaning, medication reminders, bathing, cooking, etc., feels like a considerable expense. If the person who needs care has Medicaid, many states have good programs ("waiver" services) to help with this expense. A small percentage of people purchased long-term care insurance years ago. That's the only commercial insurance with coverage for long-term home care. For the rest of us, having that help at home to protect the health and safety of an elderly person is an out-of-pocket expense.
How Much Does Home Care Cost?
While home care costs differ significantly depending on where you live, the best way to get an estimate is to figure out how many hours you will need per week. A senior who has significant health needs or can't be left alone will obviously need more care than someone who is still in relatively good health. The national average cost of home care is $24 per hour. That varies based on where you live. It can range from $16 to $33 per hour depending on the region.
How Much Does a Home Care Aide Make?
On the other hand, the U.S. Bureau of Labor Statistics reports that certified nursing assistants (CNAs) average $30,000 income annually. CNAs represent the highest level of home care aides short of an actual nurse. That $30,000 per year breaks down to about $15 per hour actually worked if they work 40-hour weeks and get sick pay, holiday pay, and paid vacation.
Can I Save Money by Hiring a Home Care Aide Privately?
The comparison of average agency rates and average pay for assistants suggests agencies are taking a 60% margin. This difference leads some to wonder if they should try to hire an aide directly rather than going through an agency. This is usually not a good idea. A better question might be, what advantages does a family gain by using a credentialed home care agency versus hiring someone off the street?
Disadvantages of Hiring a Home Care Aide Privately
Missed Work
Dependability may be the strongest advantage of a home care agency. Every employee needs time off, and not all of that time off is planned. Whether caused by car trouble or the flu, there are many reasons an aide may not come to work today. Employees with grievances or personal dilemmas may quit without notice. An agency has a stable of employees to rush over and fill-in. A family hiring privately won't have this option. A family member may need to take time off work, a costly option. Perhaps the elderly loved one will go without service periodically. This introduces its own perils.
Time Spent Hiring
Keep in mind that high turnover is a feature of home care aide employment. Families may need to recruit a new aide every year or two. Before leaving an aide at home alone for hours at a time with grandpa and his stocked medicine cabinet, you will want to make sure you know whom you are hiring. Will you even know how to check their training and certification credentials? Will you know if the criminal background check they hand over is legitimate? Will you take the time to call three references? Where will you advertise for the position, and how much will that cost? A standard classifieds ad in the newspaper can cost hundreds of dollars. How many appointments will you make and interviews will you hold? Simply put, plan on twenty hours of work for each time you need to hire an aide.
Workplace Injuries
When you hire an agency, you are a customer. You have very little liability in that relationship. When you hire an aide directly, you become an employer with the many, varied forms of liability that presents. If the aide gets hurt on the job, will your liability insurance cover domestic employees, or will you need workers' compensation insurance? Many states require employers, even domestic employers, to carry workers' compensation insurance. See how your state handles this. Standard homeowner's insurance excludes liability for domestic employees if your state requires you to carry workers' compensation insurance.
Payroll Reporting, Taxes, and Required Employer Contributions
As an employer, the law will require you to report salaries. If your aide works for multiple people as an aide, you can classify the aide as a 1099 worker. However, if your aide only works as an aide for you, a 1099 may not be appropriate. If not, you will need to withhold federal tax, state tax, social security tax, and Medicare tax. You will need to pay those at regular intervals, and you will be required to pay the employer's portion of Medicare tax and social security tax on top of whatever the employee's wage is. Don't forget about required unemployment insurance contributions.
Supervision
Finally, agencies help families supervise the aide. Looking after an elderly client is much more than housekeeping. Credentialed home care agencies know what knowledge and skills the aide should have. Agencies provide continuing education for aides and regularly retrain and test the aides.
Conclusion
Hiring a home care aide privately may look like a way to save money. However, for most families, it is likely a bad tradeoff. Home care agencies provide significant value and, in many cases, indispensable service in terms of properly employing the aide, screening, back-up staff, and supervision.