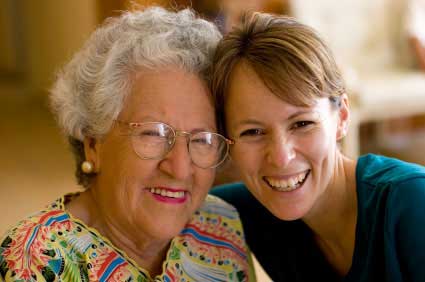 5 Home Care Statistics That May Surprise You
Home care statistics show benefits of care
Home-based health care is expanding to become a realistic alternative to skilled-nursing care. A big reason for this is that it helps ensure that individuals living in their own homes have their needs met without hospitalization. However, there are some obstacles to accessing resources, including numerous myths and misconceptions, that could prevent patients from reaching out for assistance. Despite this, numerous home care statistics demonstrate that the benefits of care make it a viable means of caregiving in today's world.
The following are five surprising statistics about home care.
1. Home Health Is Widely Available
Home health care is becoming a popular option for treatment, as well as a means of helping patients preserve their independence and stay in their own home. There are currently 12 million people in the U.S. who receive home health care services, and the demand for professional caregivers is still increasing. Availability will vary from region to region, so check with online resources to find support in specific geographic locales.
2. Good Help Is Not Hard to Find
There is always some level of risk involved when allowing strangers into a home, but this shouldn't rule out the many benefits of home care for seniors. There are over 12,000 licensed home care agencies and upwards of 20,000 private duty home care companies in this country, so don't let isolated incidents and stories impact your own health care choices. Vetting can help ease concerns of both the client and loved ones before arranging for care.
Some tips to find and vet professional caregivers include:
Only work through a licensed agency. Ask to see proof of certification and licensing.
Always make sure any caregiver is insured or bonded. Ask about this when following-up on resources.
Go ahead and ask for pertinent information from home care candidates and check out the background, credentials and criminal history of providers. The internet makes this easy to do.
Check references. It is not enough to have this contact information. Instead, use it to talk to others who are familiar with the potential candidate.
Also, don't hesitate to ask direct questions to the agency or caregiver being considered. This is a choice that should involve careful questioning and thorough research. Some specific queries to pose when meeting with home care candidates are:
How long has the home care agency been providing services? How about the caregiver?
What are the qualifications of the direct-support staff or caregivers? Licensure required?
How much are caregivers insured for?
Are caregivers supervised? Who is their supervisor and what is that person's experience?
What does the care-plan or treatment-plan look like? What are some goals of service provision?
What are the financial arrangements and procedures? What commitment does the consumer have?
What if an emergency occurs? Are caregivers available on-call?
Is there an assurance of client confidentiality in-place?
3. Home Care Can Help With Activities of Daily Life
There is a misconception that home care is only warranted for the terminally-ill. However, this is simply not true. Actually, a surprising statistic shows that of those receiving home care services, 44 percent simply received help and assistance with activities of daily living (ADLs) and personal care. Some simple services provided by home-care agencies and caregivers include the following tasks:
Assistance with hygiene
Support paying bills
Transportation to appointments
Errands and grocery shopping
Meal preparation
Bathing and showering
Additionally, home health care workers will assess the patient to determine the skill-level of care needed, including things like wound dressing, medication management and phlebotomy.
4. Home Care Is Not Just for the Aged
True enough, when it comes to home care patients, 70 percent are over the age of 65. However, that does leave at least one-third who are younger and with distinct needs. Home care may be the best option for someone who is recuperating from surgery or an injury that requires some short-term respite care. Home care can also be arranged to provide physical therapy, which contributes to faster recovery time when healing from illness, injury or infection.
5. Family Caregivers Need Support to Prevent Burnout
Family and primary caregivers need support. Caregiver burnout is real and it impacts both the senior and the caregiver. More than 65 million people, or 29 percent of the U.S. population, provide care for a chronically ill or disabled senior loved one each year, spending an average of 20 hours per week with the consumer. Some symptoms of burnout include:
Mood swings and lability
Chronic fatigue
A lack of patience and empathy
No desire to socialize or engage in leisure activities
Changes in sleeping or eating habits
More susceptible and prone to illness
Making the decision to incorporate home care into your life is a big decision, so stay informed and educated about what is available. Don't hesitate to meet and interview potential caregivers. After all, taking care of a loved one requires trust and transparency. Access available home care resources to find the level of care needed in a particular area or geographic region. The statistics support the success of home care, and it provides the perfect amount of support, respite and engagement needed for many living independently.