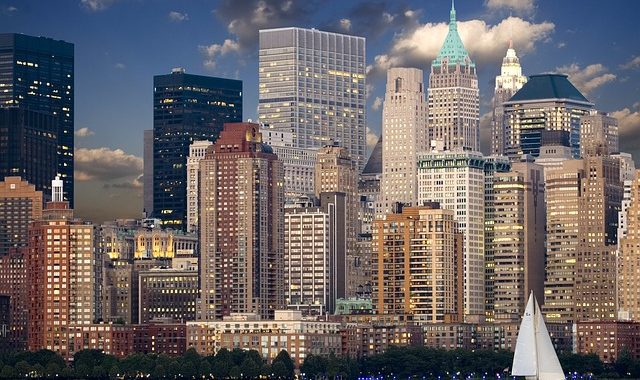 Home Care in New York City: What You Need to Know
Home care in New York City, by the numbers:
New York city is the largest urban center by population in the United States. As of a 2015 estimate by the census bureau, there are 8,550,405 people living in the city. Of those, an estimated 12.5% are over the age of 65. This means that there are over one million residents in New York past retirement age, and this figure is expected to grow by nearly 2,000 people per day. While not known as a metropolis for the aged, New York City is, by the numbers, one of the largest communities of retirees in the country. Home care in New York City is expected to grow rapidly in the coming years.
New York City also happens to be one of the more affluent cities in the nation. The median household income is estimated to be $52,737 per year. However, census records indicate that more than 20% of New Yorkers live in poverty, which means that many of the city's retirees may not have the income or wealth to be able to afford moving to a retirement home. Thus, home care has become a viable option for those seeking care services.
What you need to know about the home care industry in New York:
In New York, there is a state-mandated licensing requirement for all home care companies. The state also separates home care providers into two categories: home health agencies and home care services agencies. The difference between the two types of agency is the level of certifications they require and the services they offer. Home health agencies offer medical-related care services at home that are administered by a health care worker, such as a visiting nurse. Home care services agencies offer non-medical services, such as helping those with limited mobility, cooking, cleaning, bathing, among many other services.
There are an estimated 300 home care agencies in New York City, equating roughly to three thousand seniors to every one agency. It is by no means a saturated market. Therefore, those seeking home care in New York City should be aware that some agencies may be at full capacity.
Another special consideration in New York City are the requirements for licensing that the state mandates. While it may appear to be a good idea to use a website that helps you find an independent contractor for less than what it costs to hire an agency, know that these workers are unlicensed and often poorly trained. Because the state mandates certain requirements of agencies, these tend to be more trustworthy and offer a higher standard of care.
What is the cost of home care in New York City?
Agency pricing will vary widely depending on the types of services they offer. A home health agency, for example, will charge more than a home care services agency. It is also important to remember that cost of living in certain parts of the city may affect pricing for those areas. On average, however, the cost of home care is around one tenth the cost of moving into a dedicated facility. To read more on cost and who pays for home care, visit our resources page.
Are you looking for a provider in New York City?
At 1-800-HOMECARE our mission is to connect patients with providers. Visit our provider search tool, or just call 1-800-HOMECARE to connect with a provider near you. Don't forget to also check out our hospice provider search tool on our affiliated page.