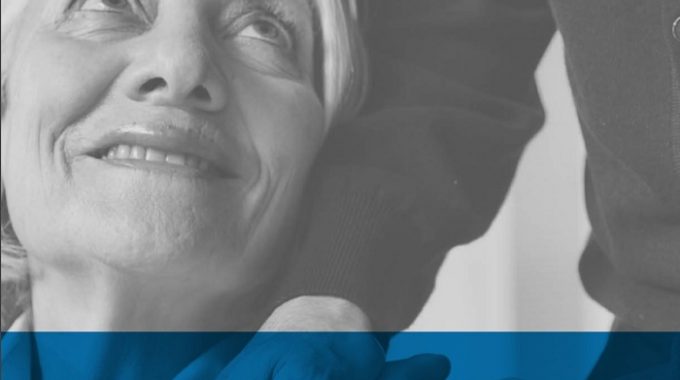 Care Report Reveals the Reality of Americans Living Longer
As we close in on Independence Day, it's a time to reflect on the many advantages that living in the USA blesses us with. Not the least of these is access to a quality of care that few countries in the world can match.
A new report on the cost of home care suggests, however, that in future all Americans will need to be more aware of their potential need for assistance at home, and set out a budget for such services.
"Caring for America's Seniors: The Value of Home Care" is a joint initiative by the Home Care Association of America (HCAOA) and the Global Coalition on Aging (GCOA). It contrasts the undoubted positives of Americans living longer with the reality that nearly 70 percent of those people will require some form of care assistance by the time they pass the point of 65 years-old.
While the number is high, it need not be a barrier to care for anyone, providing they plan for the eventuality.
Home Care for Generations to Come
The increasing need for home care is nothing new. Healthcare and medical treatments have improved substantially in recent decades, meaning that there are far more people living longer in America.
That doesn't mean the aches, pains, and general rigors of aging process go away, of course. In fact, they can be more frequent and present all kinds of care challenges, as tasks that were once completed with ease become a major strain for some seniors.
With families typically smaller now than they have been in the past, as well as kids moving further away from their hometown, relatives may be unable to fill in with assistance as often as they would like. The onus is on home care, then, to be the bridge between children or loved ones who want to help senior family members, without taking them into full-time care.
This is a challenge that will only increase as the population grows older, as the report highlights. 
By 2020, 56 million Americans will be aged 65 or older. Fast-forward 30 years and the number is forecast to jump to 84 million by 2050.
That brings in a whole generation of millennials into frame, who will not only need to help their parents find appropriate care but also use that knowledge to plan for their own senior years.
A Care Sector in Tune With Its Challenges
The positive side of this problem is that there are also more home care providers than ever before, many perfectly placed to meet the unique care needs of individuals and the areas they live in.
As we examined recently with senior care in Phoenix, specific knowledge is required for different people in different places, but the home care sector has the talent to help seniors in almost any situation.
Most importantly, the Value of Home Care report confirms that this is a care sector aligning with the wishes of those it should serve. 
The report's findings show that 9 out of 10 seniors surveyed wanted to remain at home as long as they could. Medical conditions may eventually necessitate more comprehensive care solutions, which our country is able to meet, but home care services help to meet the flexible needs of many seniors, keep them in their home and help take pressure off the overall system.
Preparing for old age  is something that we learn early on in terms of financial planning. In the same way, understanding the different forms of care available and planning the reserves to pay for them can only stand the country in good stead for the future, when a quarter of the population could be considered "senior citizens."