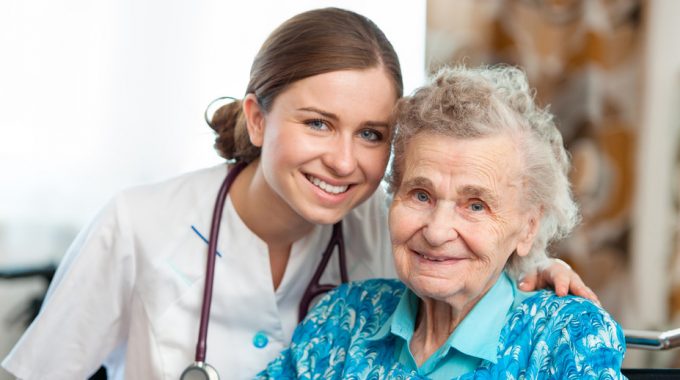 What is Homecare?
As rising healthcare costs become a more present factor in American decision making, individuals who need elderly care, or have a loved one who does, are looking to home care as the answer. What is homecare? Homecare offers a wide variety of services that are provided in a patient's home rather than at a dedicated facility. In illness or injury, homecare is typically more affordable and convenient than moving to a hospital or a nursing home.
The Difference Between Home Health and Homecare
States differ in their requirements of homecare providers, causing some ambiguity of terminology within the industry. In some states, there is a difference between the terms homecare and home health care. Home health care refers to care administered at home by a healthcare professional, such as a visiting nurse. In contrast, homecare mostly refers to private duty providers who are not medically certified. In other states, there is no clear difference between the two. For the purposes of clearing up any ambiguity, we at 1-800-HOMECARE™ do make the distinction between homecare providers and home health care providers. For more, you can read about some of the nuances in terminology on our resources page.
What Can Homecare Offer Me?
What is homecare's advantage? Typically, home health providers focus on treating illnesses and/or injuries first. They check vital signs, offer advice to patients and family caregivers, administer vaccines, monitor nutritional health, and check home safety. Homecare providers will do light chores around the house such as dishes, laundry, etc. They may also provide a means of transportation for visiting friends, running errands, or going to a doctor's appointment. In addition, meal planning and preparation can be overseen. Hygiene and personal care are on the priority list for homecare providers to ensure optimal quality of life and health for your loved one. They must coordinate and communicate effectively not only with the patient, but with family and doctors as well.
Caregivers can become close friends, even a part of the family. Finding the right caregiver who is qualified and possesses the right personality for your family is paramount. Choosing to stay at home gives you the option to pick a care provider in comparison to a nursing home that has already hired staff.
The Cost of Care
What is homecare's cost? When care providers come to you, you only pay them for the services that they provide. There are no extra fees generated under the roof of a facility that cares for dozens of other patients. You pay for only what you want. An average monthly bill for transitioning to home care is about $1,200 per month as opposed to a skilled nursing facility quoted around $12,000 per month.
In the face of rising health care costs, at home care is providing quality care for less. Our healthcare system is experiencing budgetary problems unlike ever before. Alternate options like homecare are providing a way to circumvent or alleviate the burdens with which our government is grappling.
Typically, homecare services are paid for by the patient and/or the patient's family. However, many public programs like Medicare and Medicaid can cover most service providers. Homecare providers that do not meet the requirements of these public services may have to be paid out-of-pocket. Our resources page is available to you to inform yourself on how this works.
Where Would You Rather Live?
Would you rather live in your own home or a nursing home? AARP finds that 90% of Americans want to stay at home, and who can blame them? At home care gives families peace of mind while allowing the elderly to age in a healthy way at home. At a retirement home, residents are confined to schedules and must adapt to living in a strange, new environment. The stress of moving to a new home could invite unwelcome anxiety and potentially illness. Moving away could isolate a senior from familiar faces, which is the last thing they would want or need.
Find Out More
What can you do to learn about homecare and whether it is right for you? The National Association for Home Care & Hospice is a great resource. Life transitions can be difficult, but they don't have to be. At 1800homecare.com we strive to provide relevant information, resources, and access to high quality home health and homecare agencies in your area.