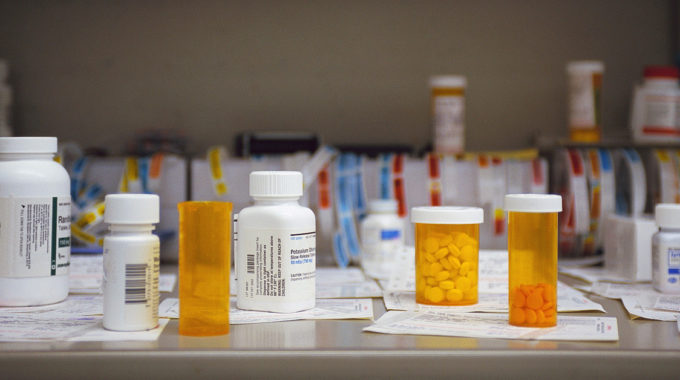 The Magic Phrase that Saves You 33% on Drug Costs
For 12 of the 20 most commonly prescribed drugs, people paid 33% more than they needed to. This is one of the conclusions of a research team led by Karen Van Nuys, PhD, Center for Health Policy and Economics, University of Southern California. Their work was recently published in the Journal of the American Medical Association. They also found that people with Medicare Part D overpaid for their drugs 36% of the time.
How to Save Money on Prescription Drug Copays
It turns out that the magic phrase for saving money on drug costs is "cash price." Consumers must ask for the cash price when picking up medications at a pharmacy. The insurance price can be very high on some drugs. So high that the full cash price costs less than the insurance copay nearly 2 out of 5 times. What's more, people can save those cash price receipts and turn them in to the insurance companies, counting those expenses toward the out-of-pocket annual totals.
Why Don't Pharmacists Just Charge the Lowest Price Available?
A survey of 640 independent pharmacists reveals that insurance companies impose gag clauses. Technically, the pharmacy benefit management corporations (PBMs) contracted by the insurance companies imposed the alleged gag rules. These rules prevent pharmacists from automatically offering the lowest price available. The National Community of Pharmacists Association states that the body of rules involved here hurt community pharmacists, overcharge patients, and profit insurance companies. Pharmacists report that violation of gag rules will cause them to lose their insurance contracts. Fortunately, the law requires that pharmacists reveal the cash price if asked.
Insurance Companies Warn Against Getting the Best Price
Insurance companies roundly deny the gag rules reported by pharmacists. Technically, the alleged gag rules are coming from the PBMs contracted by insurance companies. In an open letter to the U.S. Department of Health and Human Services, these PBMs warn against getting the best price for your medicine. The Pharmaceutical Care Management Association (PCMA) wrote in commentary on the U.S. government's new drive for greater transparency in healthcare pricing. The PCMA represents PBMs nationally, a group that administers prescription drug benefits for more than 266 million Americans.
On page 55 of this letter, they start by recognizing that Medicare Part D requires that people on Medicare get the cash price if it's lower. They go on to warn that this may not be in a person's best interest. They say that if the best cash price comes from an out-of-network pharmacy, they may not count it toward out of pocket expenses. It also warns that cash purchases may not be entered into their databases, removing their opportunities to check for drug interactions and other dangers. The PCMA recommends that if a pharmacist reveals a cash price, that the pharmacist should also warn about these dangers. The PCMA also asks what's next. Will pharmacists be required to tell patients about coupons, too?
What's Next for Cash Price Drugs?
Legislation is ongoing. New laws attempting to empower pharmacists to reveal better prices voluntarily are coming out. Legislators are also looking at licensing and regulating PBMs. The National Community Pharmacists Association maintains that gag rules effectively continue, even if not overtly, and the Pharmaceutical Care Management Association continues to reply that such rules would be illegal and therefore don't exist.