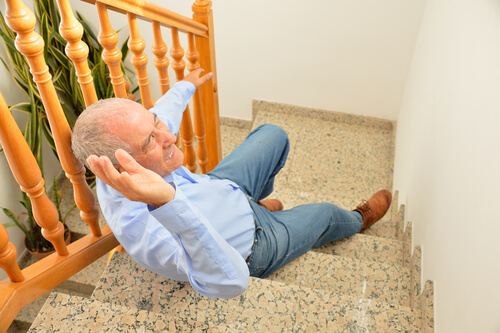 10 Home Safety Tips for Seniors Living at Home
It is estimated that one-quarter of the population over the age of 65 takes a fall each year – one senior fall every second – according to the CDC (Center for Disease Control). Falls are the leading cause of fatal injury and the most common cause of nonfatal hospital visits among seniors, which makes prevention a key part of maintaining autonomy and quality of life for aging loved ones. For many, home care is a viable solution for staying independent and preventing a fall and consequential injury because home care providers assess and recommend safety measures during their home assessments. For others, it helps to simply implement safety strategies throughout the home.
The following are 10 home safety tips for seniors living at home:
1. Wear Clothes That Fit Right
Try not to wear clothes that are baggy and loose, as these present greater risks of tripping up and falling. Choose garments that feel comfortable and are not ill-fitting. You should even consider pants and tops with elasticized hem, which will help keep them out of the way. Also, wear shoes around the home to decrease the chance of a stumble.
2. Create a Path
Create flow through the home, paving a path to ensure seniors can access all areas of the home without obstacles. This might include rearranging furnishings along walls, and keeping belongings out of doorways and windows. Practice traversing through the home with the senior to ensure there are no hurdles or issues with getting in and out of the rooms and spaces. Be respectful when moving and handling the senior's belongings and furnishings during this process.
3. Reconfigure Storage
Many nasty falls are a result of trying to reach or access items that are stored overhead or out of the way. Reconfigure cabinets to prevent reaching and to ensure easier access for those living there. Invest in lazy Susan-style fixtures for cabinets so that everything is within reach. Skip storing things up high; instead, look for eye-level options such as lower shelves or a convenient pantry. Remove any step stools to curb the desire to climb up to access stored belongings.
4. Clear Away the Floors
Keep the floors clear and tidy throughout the home. Get rid of throw rugs or runners that can cause the senior to trip. Install a shoe rack and boot tray near the door to keep slippers, and limit the water and debris that gets tracked into the home.
5. Add Grab Bars
Install grab bars in areas of the home where they will be most helpful. This may include the area in and around the shower, along a porch, aside any steps and on landings. Buy medical-grade fixtures and have them professionally installed to ensure proper height and adequate stability.
6. Use a Reacher Tool
Buy a reacher or grabber tool for seniors to help them with activities of daily living (ADLs). Attempts to access items that are just out of reach is a perfect recipe for losing balance and taking a tumble. Prevent these scenarios with a reacher tool, which they can use to grab and move items from one place to another. Plus, they are fun to use!
7. Live on One Level
If possible, convert multi-level dwellings to just one level for the senior. Make sure that everything they need is on the first floor, and prevent falls associated with navigating stairs and steps. Create a functional living space and private sleeping area for the senior so that they feel adjusted and comfortable.
8. Clear Away Clutter
If safety is the priority, it is time to get rid of the clutter. Clutter and personal belongings can cause falls and create chaos when a restful and recuperative environment would be best. Convince seniors to give items away, donate to charity and simplify their life by cleaning out the stuff they don't need. To make this process easier, you could sell things to make money for the senior. Alternatively, you could take a picture of each item, but still get rid of it if it is no longer needed.
9. Make Necessary Repairs
Don't let seniors live in conditions that are unsafe or that need repairs. Fix loose shingles, wobbly railings or peeling floors to create a better environment for someone who may not be able to complete these chores themselves. There are also many government and community programs that will help seniors make repairs. This allows seniors to stay in their home more comfortably and safely, which is a benefit to society overall.
10. Light It Up
Perhaps the most common cause of a fall is simply not enough light. Make sure that exteriors are lit up as much as interiors, and check that there is ambient lighting and smaller task lamps throughout the home. What's more, adequate lighting is linked to mood. In fact, it has been reported that dim homes increase the risk for falls as well as the risk for depression one-and-a half times more than those with ample lighting.
Worried about a loved one who lives alone? Check out home care online to find support in preventing falls and helping seniors live autonomously. Use these tips to ensure the home or dwelling is as safe as it can possibly be. Be sure to check out the latest home care statistics to help inform your decisions.