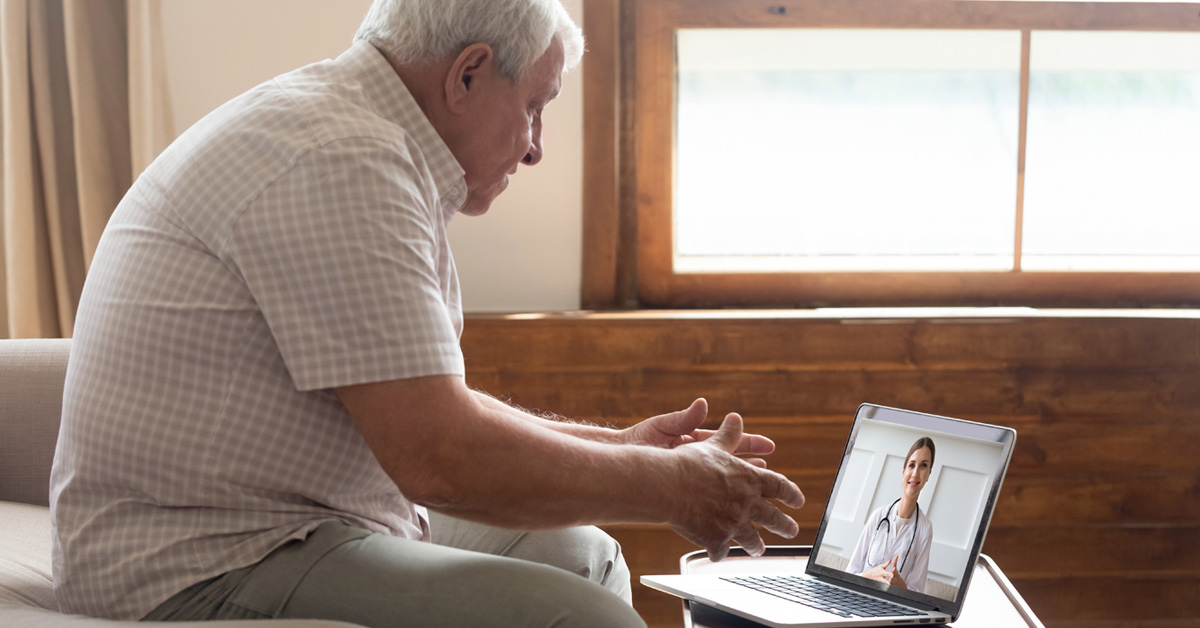 How Home Health Should Prepare for the End of the COVID Public Health Emergency
The COVID-19 public health emergency (PHE) status started in January 2020. Attached to that PHE status are some important exemptions to the rules of how home health runs. To help mitigate the effects of the COVID-19 pandemic on home health, CMS liberalized rules regarding initial assessments and regarding privacy. However, when the PHE ends, most of these rules will return to normal like flipping a light switch. Will home health be ready? Agencies need to review their telehealth platforms for privacy compliance. Additionally, agencies should review their initial assessment procedures for compliance with the conditions of participation.
The End of PHE Will Affect Who May Conduct an Initial Assessment
Under normal federal regulations, registered nurses conduct most of the initial home health assessments. In the past, certain therapists could conduct the initial assessment only under certain circumstances. CMS limits these therapists to speech/language pathologists, physical therapists, and occupational therapists. The normal rules only allow for them to conduct an initial assessment if the home health plan of care did not order any nursing. During the PHE, therapists may conduct the initial assessment, even when nursing is ordered. When the PHE ends, these rules go back to normal, almost. Registered nurses will again be required to do most home health initial assessments.
Occupational Therapists Will be Able to Conduct the Initial Assessment in Narrow Circumstances
The initial assessment rules will not revert completely back to their pre-pandemic status, though. In 2021, the Medicare Home Health Flexibility Act (H.R. 3127/S. 1725) made permanent the eligibility of occupational therapists (OTs) to perform the initial and comprehensive assessments required to open a home health case. However, OTs can only open a case if OT is also ordered. OT is ordered with much lower frequency than nursing or physical therapy. Therefore, this new rule will only provide flexibility in a very small number of circumstances. In fact, since OT will be eligible to open a case so infrequently, it is more likely that most home health agencies will stick with the registered nurses who will have more experience with the procedure.
Telehealth Privacy Rules will Return
The Health Insurance Portability and Accountability Act (HIPAA) puts strict rules on how healthcare providers must safeguard patient privacy during electronic communications. They are not allowed to blithely let Zoom, Google, or Facebook gather data on their patients in the background and later sell that data or serve ads to their patients. In normal times, that is. Under the current PHE, CMS has signaled that it will look the other way for many HIPAA violations when it comes to using telehealth to serve patients. Home health agencies that have been using consumer-grade video meeting platforms could easily get slapped with a HIPAA violation if they do not upgrade soon. None of these platforms are believed to be HIPAA compliant out of the box: Facebook Messenger, Microsoft Teams, Zoom. Most commercial platforms exceed the security requirements, but HIPAA requires home health agencies to get a HIPAA Business Associate Agreement from a video conference provider. Some of these platforms report a willingness to enter into such agreements when asked, but home health agencies must navigate that process.