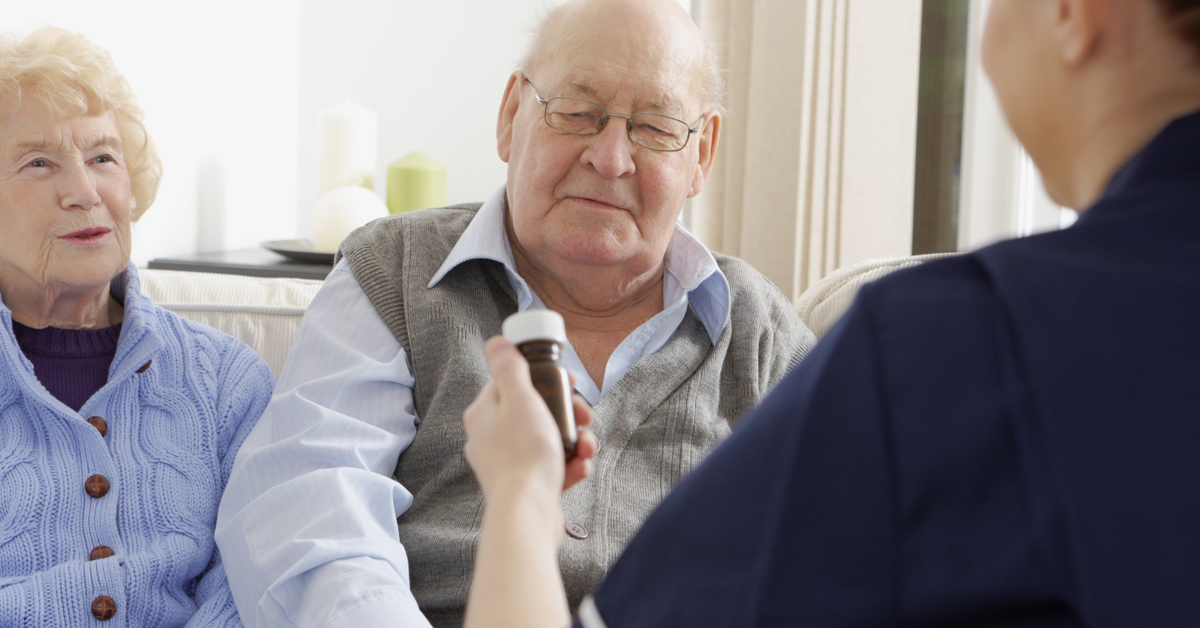 Polypharmacy – What You Need to Know
Older adults are taking more medications than ever to treat medical conditions. Medications play an important role in improving the health of seniors today. Medications help control many health conditions the elderly commonly experience, such as diabetes, high blood pressure, heart disease, chronic pain, and other chronic conditions. However, seniors are more likely to have five or more prescriptions. That situation increases the odds of adverse events. Learn how to participate in managing this risk for yourself or a loved one.
More Isn't Always Better
Older patients are continually prescribed more and more drugs for a prolonged period, leading to polypharmacy. Polypharmacy is defined as the regular use of multiple drugs (five or more) to treat multiple chronic conditions. It is a serious and growing health concern among older adults because of the risk of adverse effects. Several studies have shown that polypharmacy is closely associated with falls, fractures, kidney impairment, cognitive dysfunction, and even hospitalization.
Polypharmacy Concerns
While polypharmacy is not inherently bad and may necessary for a person suffering from multiple chronic conditions, there are some concerns.
Medication cascades – prescribing one medication to treat side effects of another medication
Drug interaction – reaction between two or more drugs, or between a drug and food, beverage, or supplement.
Quality of Life – impact of how a drug causes the body to react, such as dizziness
Adherence – will the person need a caregiver's assistance due to cognitive impairments
Expense – becoming a significant financial burden
What Can Be Done About It?
Work closely with the doctor and pharmacist to make sure that any medications prescribed are necessary and are not causing more harm than good. Learn what each of the medications are for and ask the doctor to write down or add it to the prescription so the information is available. Annual wellness examinations are a good time to look for signs of polypharmacy issues, take a list of all medications, over the counter medicines, and herbals to go over with the doctor. He or she may be able to answer questions about the medications.
When homebound seniors don't know what the medications are for or are having trouble taking them correctly, even after a doctor's visit, ask for home health. A home health nurse can make multiple visits to teach medication regimens, implement ways to improve taking the medications correctly, as well as other strategies to ensure everything goes according to the doctor's plan. For qualified patients Medicare pays 100%.
References:
Young EH, Pan S, Yap AG, Reveles KR, Bhakta K. Polypharmacy prevalence in older adults seen in United States physician offices from 2009 to 2016. PLoS One. 2021 Aug 3;16(8):e0255642.
Alpert JS. Polypharmacy in elderly patients: the march goes on and on. The American Journal of Medicine. 2017 Aug 1;130(8):875-6.
Rieckert A, Trampisch US, Klaaßen-Mielke R, Drewelow E, Esmail A, Johansson T, Keller S, Kunnamo I, Löffler C, Mäkinen J, Piccoliori G. Polypharmacy in older patients with chronic diseases: a cross-sectional analysis of factors associated with excessive polypharmacy. BMC family practice. 2018 Dec;19(1):1-9.
Al Ameri MN, Makramalla E, Albur U, Kumar A, Rao P. Prevalence of polypharmacy in the elderly: Implications of age, gender, comorbidities and drug interactions. J Pharm Pharm Sci. 2014;1:1-7.