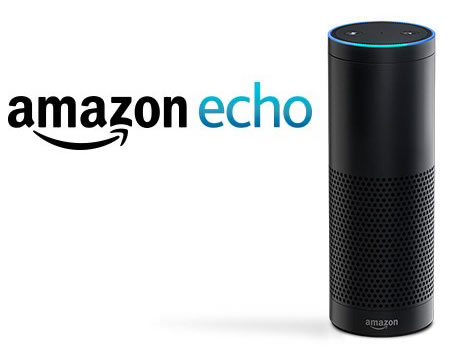 17 Ideas to Use Amazon Echo for Senior Home Care
Last week we looked at the new technology helping home care for seniors. This week we'll see that a specific devise, Amazon Echo, is making a world of difference for seniors who want to stay at home.
The Amazon Echo is a voice-activated, Internet-connected assistant sold by one of the world's biggest online retailers.
If it seems like it's just another hi-tech tool to make us buy more… well, you're probably right! But it's also proving very useful for homeowners who want to make their home a bit smarter, with some surprising side benefits for seniors.
Using Amazon Echo for Senior Home Care
Because it's voice-activated, whatever Echo can hear it can potentially act on. Need to turn the lights on without getting up? There's an app for that! The same goes for locks, clocks, cookers, alarms, thermostats, and almost any electrical device around the house that can be plugged into some kind of socket.
The same goes for locks, clocks, cookers, alarms, thermostats, and almost any electrical device around the house. If it can be plugged into some kind of socket, the chances are that the Echo will make its associated tasks easier in some way.
For families with older parents or relatives who need help around the house, at under $200 this is a great little gadget. Usually when we're talking about home care, the goal is to empower seniors to stay in their own home and in control of as many daily tasks as they can.
Home care services cover the most important tasks, but the reality is that we won't always be immediately available and small tasks can sometimes add up to a big challenge for seniors. Any help in and around the home can be a big boost for older people, making tough tasks much simpler and even automating things that they need to remember.
17 Ideas for Seniors Interested in Echo
With the potential benefits clearly established, let's talk about some specific uses. In no particular order, here are 17 engaging ideas for any seniors or caregivers interested in exploring Amazon Echo:
In no particular order, here are 17 engaging ideas for seniors and caregivers interested in exploring Amazon Echo:
1. Pre-program alerts and reminders for daily tasks, like taking medication or checking in with family,
2. Set up an alarm system with voice commands to turn on and off, or schedule to a day/night mode,
3. For seniors with impaired vision, use Audible to read audio books on command,
4. Monitor thermostat and set up triggers for running heat or cooling (e.g. temperature change outside, resident arriving home, etc.)
5. Set a television to automatically turn on at a certain time, as a reminder to watch a favorite program,
6. Add motion sensors to trigger voice alerts, such as when someone arrives at the door,
7. Ask for help reading recipes or other instruction-based content,
8. Use video cameras in key parts of the home – for example, potential trip points like stairs, or in the yard – for family members to remotely confirm everything is okay,
9. Ask directly for information on current affairs and weather, without having to look for and figure out a smart phone application,
10. Set up shopping lists on Amazon and simply ask the Echo to add [insert item here] to that list when it's running low,
11. Plug any important aeration device, like a fan or a humidifier, into a smart switch socket and start it with voice command (or set an on/off schedule via an app),
12. Ask for TV and radio schedule information to watch or listen to their favorite programming,
14. Set up a calendar and add important events or items, which the Echo can then read back on command,
15. Do the same as number 14 but as a to-do list, which your relatives can then review every day, simply by asking the Echo,
16. Set timers with voice reminders to remember to check on something they're cooking or the load of laundry that just went on,
17. Send a standard template email or text message by voice, such as "I just got home" or "Call me."
Some of these items will require set up ahead of time, but once you're done they're ready to go for the important seniors in your life. The best ideas are those that automate or simplify a regular task that the person finds difficult to do or to remember. 
You can create all kinds of automation and connected home solutions with Amazon Echo at the center. If your care situation is more sensitive than accomplishing simple tasks, you can do even more to monitor the health and whereabouts of your loved one.
Read this example from Samsung SmartThings about a son helping his Dad with home automation, then get together with your family members and/or caregiver to see what system you want to put in place.
If you have any helpful examples of how Amazon Echo, or smart home devices in general, have helped a senior close to you to stay at home, we'd love to hear about them on Facebook and Twitter.