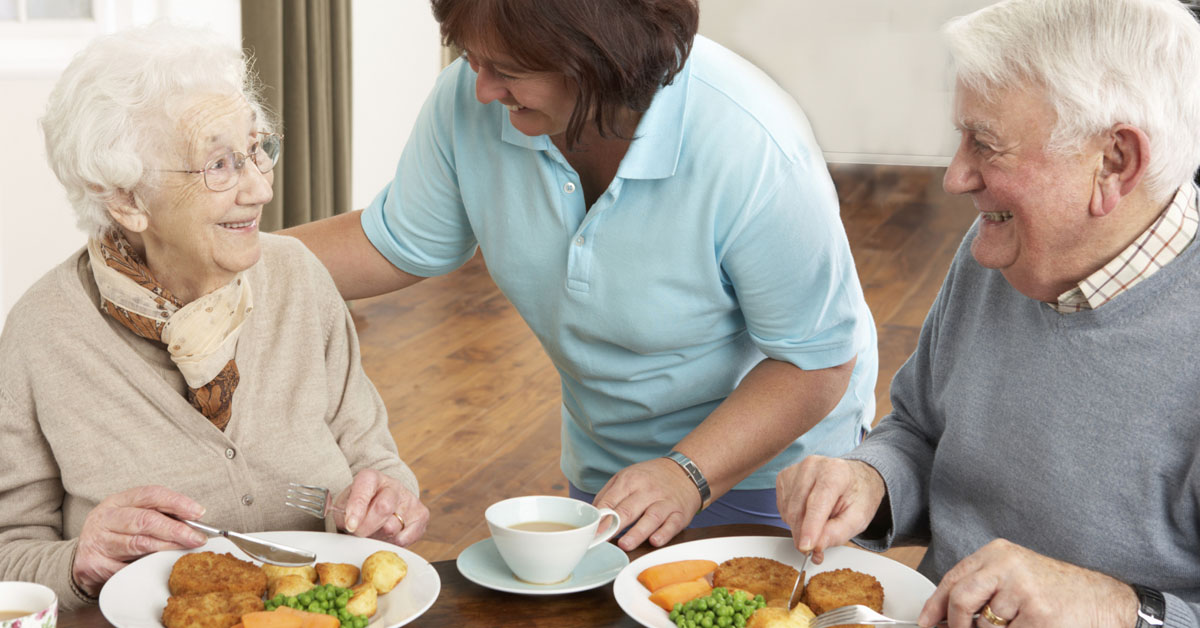 What are Activities of Daily Living?
Before determining what type of care a loved one needs to successfully age in place, it's important to have a basic understanding of what the activities of daily living (ADLs) are and the role they play in the needs of an older adult. Activities of daily living (ADLs) are the fundamental skills required to care for oneself independently, such as eating, bathing, and mobility.1
ADLs are the basic tasks a person needs to be able to do on their own. Aging and health issues often make it difficult for an older individual to perform everyday self-care that is important to keep them safe and healthy. One of the best ways to evaluate the health of an older individual is through functional assessment, which provides data that may indicate future decline or improvement in health status.
Measurement of an individual's ADL is important as these are indicators of admission to nursing homes, alternative living arrangements, hospitalization, or use of a home care agency. The Katz Index of Independence in Activities of Daily Living, or commonly referred to as Katz ADL, is an instrument used to assess functional status of a client's ability to perform the ADLs.3 Clinicians, doctors, and occupational therapists use the Katz ADL to assess the overall health and functional status of older adults and those with disabilities.
What are Activities of Daily of Living (ADLs)?
The activities of basic daily living are classified into six essential skills:
Dressing: The ability to select appropriate clothing and put the clothes on.
Personal hygiene: The ability to bathe and groom oneself and maintain dental, nail, and hair hygiene.
Ambulating: The extent of an individual's ability to move from one position to another and walk independently.
Continence: The ability to control bladder and bowel functions.
Toileting: The ability to get to and from the toilet, use it appropriately, and clean oneself.
Why are ADLs Important?
Quality of life is impacted by the ability to care for oneself. When ADLs are not performed adequately, it can lead to problems such as poor hygiene, isolation, falls, and more. Care professionals use ADLs to evaluate the functional status of their clients. The data collected shows how independent or dependent the client is, which will help determine the level of care that is needed and what level of services should be included in their care plan.
Healthcare professionals can help determine what type of care and living situation is suitable for a senior client. If a client needs ADL support, he/she will need either a family member or in-home caregiver to come visit them in their home or independent living facility.
When is it Time for Care?
Everyone wants their loved ones to age gracefully. We want to ensure that our loved one is safe and his/her well-being is taken care of. ADLs are a way to determine if a loved one can continue to live without support. By keeping an eye on their capacity to accomplish these tasks and manage their daily living activities, we can better ensure that their quality of life is maintained and that their safety is assured.
Hartigan I. A comparative review of the Katz ADL and the Barthel Index in assessing the activities of daily living of older people. International Journal of Older People Nursing. 2007 Sep;2(3):204-12.
Katz S. Assessing self-maintenance: activities of daily living, mobility, and instrumental activities of daily living. Journal of the American Geriatrics Society. 1983 Dec.
Wallace M, Shelkey M. Katz index of independence in activities of daily living (ADL). Urol Nurs. 2007 Feb 1;27(1):93-4.