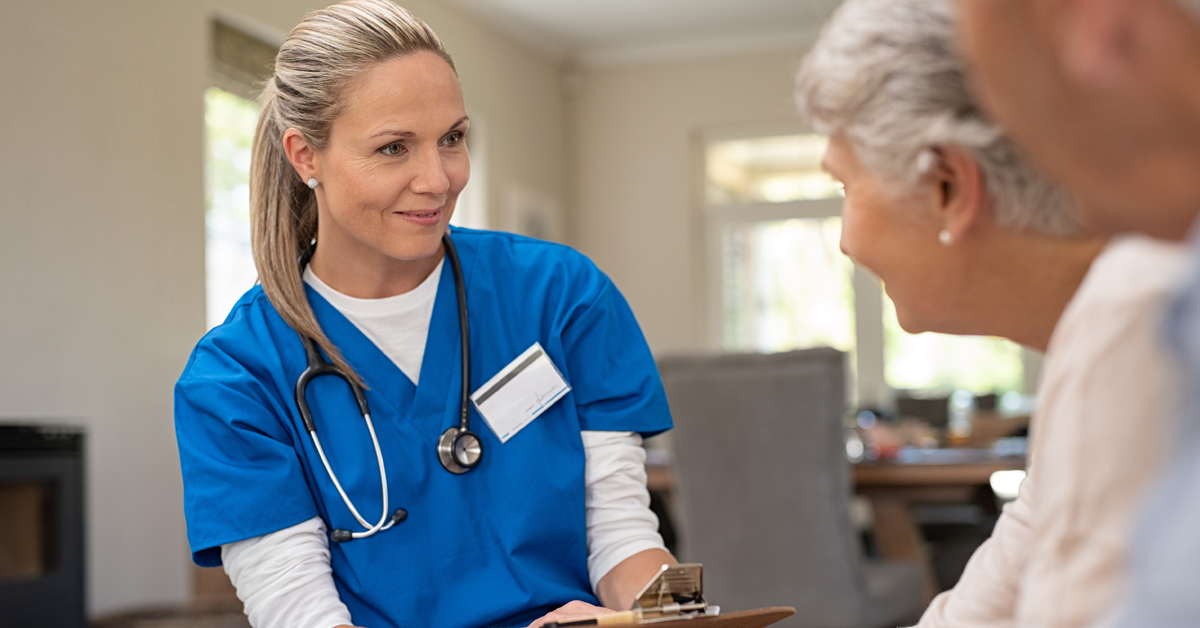 Wound Infections Triple with Lack of Caregiver Training
Many of us will eventually take on a caregiver role in one form or another. According to The National Alliance of Caregiving, the number of family caregivers in the U.S. increased by 10 million between 2015 and 2020. More than one in every five Americans is now a caregiver in their own home.1 Patients discharged from hospitals may leave with wounds that require care at home. The wounds may be due to surgery, pressure sores, or an effect of a long-standing chronic illness.
Jinjing Shang (Columbia University) and colleagues studied the records of nearly 130,000 Medicare beneficiaries to determine the risk factors for healthcare-related infections at home.2 Among community-dwelling patients, the strongest risk factor for wound infections leading to hospital care was having no informal caregiver despite needing help with medical procedures. The second strongest risk factor was having a caregiver that nurses identified as needing more training. In these situations, informal caregivers must be available and ready to identify signs/symptoms of a worsening situation, properly clean wounds, and apply wound care treatments.
How Common is The Need for Wound Care Training for Family Caregivers?
Susan Reinhard, PhD, RN (AARP Public Policy Institute), and colleagues found that two out of three family caregivers providing wound care reported challenges.3 More than a third of medical/nursing caregivers reported doing wound care, and almost 92% of the family caregivers performed wound care, with 66% identifying it as hard.3 Of these family caregivers, close to half felt that wound care was challenging because they were afraid of making mistakes or harming their loved one. Family caregivers who found wound care difficult received more training from health professionals than caregivers who performed medication management. About 36% of family caregivers were trained by a physician or nurse. About a fourth received training from a home care nurse.
Fortunately, many elderly patients at risk of wound infections will qualify for home health nursing, with Medicare paying 100%.
What Are the Advantages of Home Nursing Care?
Home nursing is designed to prevent home-acquired infections, ensure adherence to post-surgical instructions, teach family caregivers, provide effective skilled monitoring, and manage wound infections to minimize the need for urgent care or hospitalization. This can include skilled observation and assessment, negative-pressure wound therapy, nutritional interventions, glycemic control interventions, and more. The propensity for patients to forget much of what they were taught in the hospital or doctor's office is so strong that Medicare manuals for home health specifically denote that it is appropriate for home health to reinforce the same teaching that has already occurred at the hospital. Furthermore, caregivers tend to change in the home setting. Without home health, this can result in errors being introduced when a non-skilled caregiver teaches another non-skilled caregiver.
In Summary
Any homebound patient needing wound care at home would qualify for Medicare to pay 100%. However, while being age 65+ is itself a risk factor for wound infections, there are additional risk factors that would further suggest the need for home health. These include poor post-operative glycemic control, obesity, diabetes mellitus, malnutrition, prolonged inpatient stay, infection at a remote site, immunosuppressive drugs, duration of surgery, more than one hospitalization in the past six months, a prognosis of less than one year, and/or being chair-fast.3,4
References:
The National Alliance of Caregiving. Caregiving in the U.S. 2020. Accessed April 10, 2022. ihttps://www.caregiving.org/caregiving-in-the-us-2020/
de Lissovoy G, Fraeman K, Hutchins V, et al. Surgical site infection: incidence and impact on hospital utilization and treatment costs. Am J Infect Control. 2009; 37:387-397.
Reinhard SC, Capezuti E, Bricoli B, Choula RB. Feasibility of a family-centered hospital intervention. Journal of Gerontological Nursing. 2017 Jun 1;43(6):9-16.
Reinhard SC, Capezuti E, Bricoli B, Choula RB. Feasibility of a family-centered hospital intervention. Journal of Gerontological Nursing. 2017 Jun 1;43(6):9-16. Mangram AJ, Horan TC, Pearson ML, et al. The Hospital Infection Control Practices Advisory Committee. Guideline for the prevention of surgical site infection. Infect Control Hosp Epidemiol. 1999; 20: 247-280.