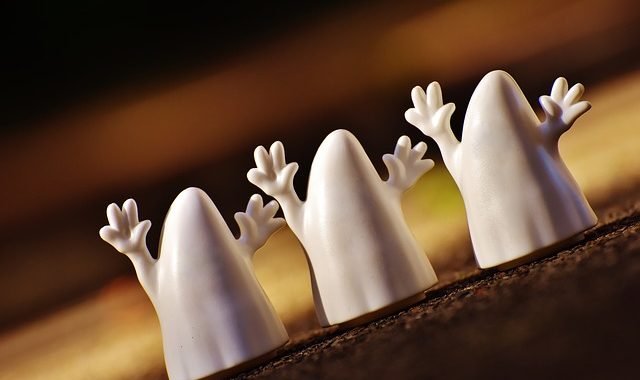 Home Safety Tips for This Halloween
Halloween is right around the corner. Although being spooked can be fun, any holiday becomes a nightmare if it is unsafe. Halloween night is often an excuse for mischief makers to cause trouble. It is important to keep safety in mind, especially on this holiday. In the spirit of the holiday, 1-800-HOMECARE offers some tips to have a safe and fun Halloween.
Stay Inside on Halloween; Don't Let Strangers In
When trick-or-treaters are at your door, bring the candy to them. It's not a good idea to let people inside. Although most visitors on Halloween night are friendly, letting strangers into your home puts you in a dangerous position. The bottom line is to not let strangers in, even if they ask to use your phone or bathroom. Keep visitors on your porch, don't go outside, and hand them candy from your front door.
Keep Your Lights On
Keeping your lights on is important to stay safe on Halloween night. Outdoor lights help with visibility when handing out candy, and deters vandals from targeting your home. Keep your lights on throughout the night, even if you are going to bed or you are finished for the night. It is better to be safe than sorry!
Start a Neighborhood Watch
Teaming up with your neighbors can be a smart way to keep everyone safe. If someone will be gone on Halloween night, everyone else can keep an eye on their house. If you feel unsure about your safety, try asking a neighbor to check on your house periodically or come over for a visit. Don't forget that a caregiver can come check on you, too.
Make Use of a Sign
If you aren't planning on handing out candy, you have run out of candy, or you are done for the night, using a sign to communicate with trick-or-treaters is smart. This lets them know not to bother you and to keep hunting elsewhere. It also gives you a chance for peace and quiet. Remember, if you don't want to answer the door, you don't need to. If someone outside your door is making you uncomfortable and they won't go away, call for help. Keeping a phone nearby is a good idea.
Strategize with Decorations
Keep in mind that decorations, while fun and inviting, can cause hazards. Be sure to put decorations out of areas where you or visitors might be walking in order to prevent falls caused by tripping. Be mindful of open flames that may be used for jack-o-lanterns. Fires can start if a candle is left on a ledge or near curtains. Be mindful that costumed kids might trip over a jack-o-lantern if it is left in the way. It is also recommended that you avoid covering windows. You might need to look and see out your windows to see who is outside.
Home Care Help
Inviting family over to spend the evening with you is an excellent idea. But if they are unavailable, Home care providers are available Halloween night. You can always ask someone to come over to ensure that your home is safe, help decorate, hand out candy, and dress up with you! Having someone at home with you can be a fun way to pass the time and let mischief makers know that you aren't alone.
Don't forget to check out our affiliated hospice provider search tool.