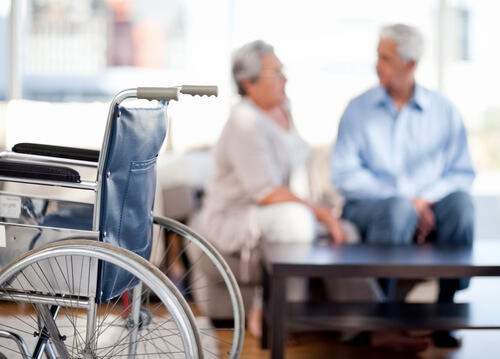 Home Care Providers in Connecticut Take Their State to Court
Home care providers in Connecticut Make the News
Home care providers in Connecticut made the news last week when their home state announced a new plan to better regulate businesses in the home care industry. The response was outrage, and now six of the biggest care providers in Connecticut are taking on the state government in court.
Medicaid fraud has been increasing of late, costing taxpayers massive amounts of money and threatening health care for seniors. So when the state of Connecticut came up with a solution to crack down on fraud, one would think the initial response would be good, but not so. The Nutmeg State's proposal targets providers with a system that tracks billing, visits, and various services utilized by patients. This electronic monitoring system requires visiting care providers to check in and out of a patient's home via phone. The problem, say home care businesses, is that critical operations, including billing, will be taken out of their hands. The prospect of this would make any business owner sweat. Further complaints made are that employees will be required to use the last few digits of their Social Security numbers to log into the system. Caregivers do not like the idea of divulging private information such as a social security numbers.
The state says that its verification program will cut down on fraud and wasteful overspending, which will save taxpayers about $8 million per year. Overspending has been an issue for Medicaid for a long time now. Lawmakers have called for tighter regulation on service providers that bill the government program. The plan for the electronic visit verification (EVV) system is to tighten accountability from home care providers, and reduce the inevitability of billing mistakes, which cost taxpayers more money. This measure will affect 400 care home care providers in Connecticut, and about 17,000 patients in the state. The new system is slated to be released February 3rd, 2017, and the state is moving forward regardless of the court's decision.
Home care providers in Connecticut May Set the Precedent for the Rest of the Country
What does this mean for the rest of the country? If Connecticut goes through with this law, it could set a precedent for other states to follow in how they regulate home care businesses. Although a change to an electronic visit verification system is planned at the federal level by 2019, for Connecticut, the shift is too soon for providers to adjust, or even protest. Future state regulations could make it difficult for Medicaid regulated providers to comply, and cause them to leave the system. Countless care recipients could lose quality Medicaid-sponsored care. Further grievances include the loss of freedom of choice in billing operations. Since an EVV system controls billing, care providers will not be able to hire their own accountants – they will instead be forced to rely on the government to crunch their numbers.
"I'm being asked to entrust a payroll that I have controlled for 26 years to a third-party vendor with whom I have no contract?" Linda Grigerek, president and founder of Companions & Homemakers, said to the Hartford Courant. "What private company would do that?"
While reducing government waste and fraud is a good thing, many home care providers are alarmed at the big changes that these new regulations will bring and the precedent they set. The businesses in Connecticut have deemed the new ruling unfair, and the industry will hold its breath until their lawsuit is resolved.