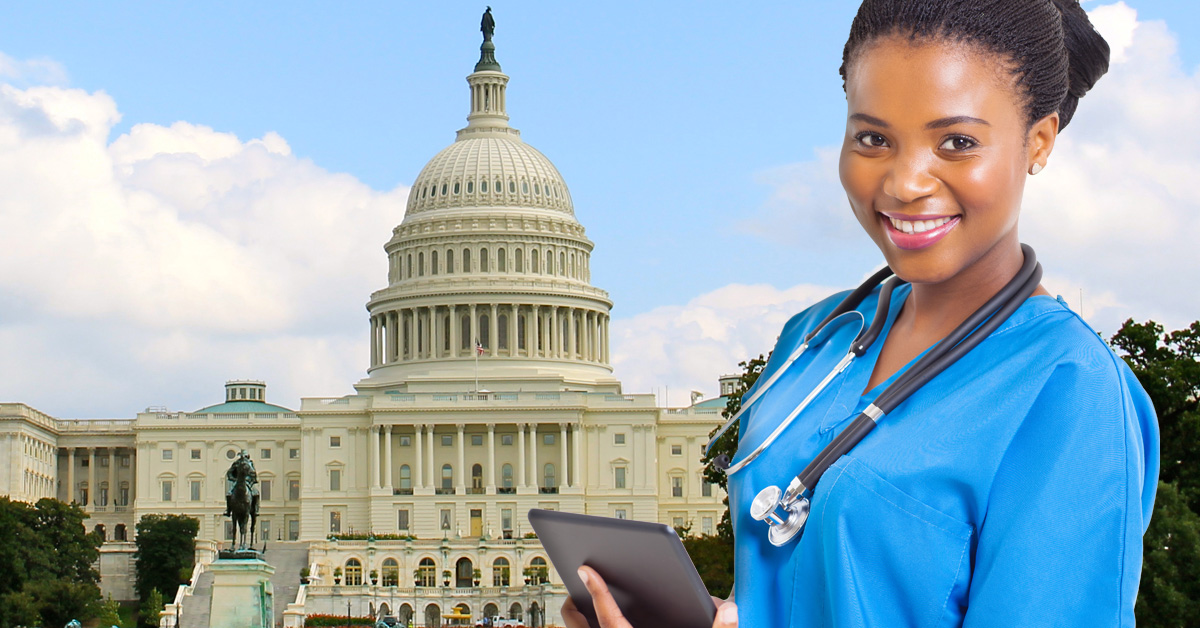 A Bill to Upgrade Home Health Benefits Could Cut Costs for Patients and Save Medicare $247M
A bill recently introduced in Congress proposes expansion of Medicare's Home Health benefits. The expansion would cover a range of new services designed to make home health a more viable alternative to skilled nursing facilities. According to a press release from The National Association for Home Care & Hospice (NAHC) and Partnership for Quality Home Healthcare, senators Debbie Stabenow (D-MI) and Todd Young (R-IN) introduced this bill, dubbed the Choose Home Care Act of 2021, on July 29.
What Home Health Services Does Medicare Pay For Currently?
Medicare's home health benefit already covers 100% of allowable charges for nursing, physical therapy, occupational therapy, speech therapy, medical social work, and even other clinical services that individual home health agencies may provide. Additionally, the current benefit covers home health aides for baths and intermittent personal care. However, home health agencies tend to limit this service to three, half-hour aide visits per week, at most. Responding to the way Medicare pays for home health, many Medicare-certified home health agencies do not offer home health aides to patients at all. A minority of home health agencies also offer telehealth monitoring, to select patients, at no extra charge. They do this even though Medicare does not offer additional reimbursement for this expensive equipment; nor does Medicare offer specific reimbursement for the skilled monitoring this equipment requires. Many patients can discharge from hospitals straight to home with home health. Other patients require more supportive care and attention than these intermittent visits and are therefore more appropriate for inpatient care such as care from a skilled nursing facility.
How Would the Choose Home Care Act of 2021 Change Home Health Coverage?
The new legislation proposes that patients who meet certain eligibility criteria would have access to a coverage expansion package. Patients could potentially receive meals, nonemergency transportation, remote patient monitoring, more personal care, home adaptations, primary medical care, and more. Many home health agencies already offer these services as separate programs, so the home health industry stands well positioned to answer this call. As usual with the home health benefit, Medicare would cover these services 100%, with no cost sharing to the patient.
Who Opposes the Choose Home Care Act of 2021?
Interestingly, the American Health Care Association / National Center for Assisted Living has come out against the Choose Home Care Act of 2021. They state: "The complex Choose Home Care Act would supplant existing benefits, create duplicative payments, confuse beneficiaries, and increase out-of-pocket costs. At the same time, this legislation lacks clear quality and safety provisions, leaving patients vulnerable to inadequate care." It's noteworthy, that Medicare already has systems in place to prevent duplicative payments when patients are enrolled in home health. The bill also has clear safety provisions to determine which patients are most appropriate for home health or inpatient care.
Who Endorses the Choose Home Care Act of 2021?
The National Association for Home Care & Hospice and Partnership for Quality Home Healthcare report that the Choose Home Care Act of 2021 has already won the endorsement of several important organizations. This includes the AARP, the National Council on Aging, Allies for Independence, Leading Age, and others.
How Would the Choose Home Care Act of 2021 Reduce Spending?
Moreover, The Partnership for Quality Home Healthcare commissioned an economic impact study from Dobson DaVanzo & Associates (a health economics consulting firm). They concluded the Home Care Act of 2021 would save Medicare $144 to $247 million yearly. The savings stem from the cost differential between skilled nursing facility care and the estimated costs of enhanced home health coverage. Medicare reimburses home health an average of $2,170 per episode. Dobson DaVanzo & Associates estimate an additional home health cost of $7,360 per episode for the expanded services under the Home Care Act of 2021. That totals $9,530 for an expanded home health episode. This compares well to Medicare's average reimbursement to skilled nursing facilities: $16,240. The estimated savings for Medicare would be $5,302 for each patient who could be safely cared for at home instead of the skilled nursing facility.
Patients would benefit financially as well. Medicare beneficiaries pay an average of $1,408 in cost sharing for skilled nursing facility care. Under the new act, patients would have $0 in cost sharing.