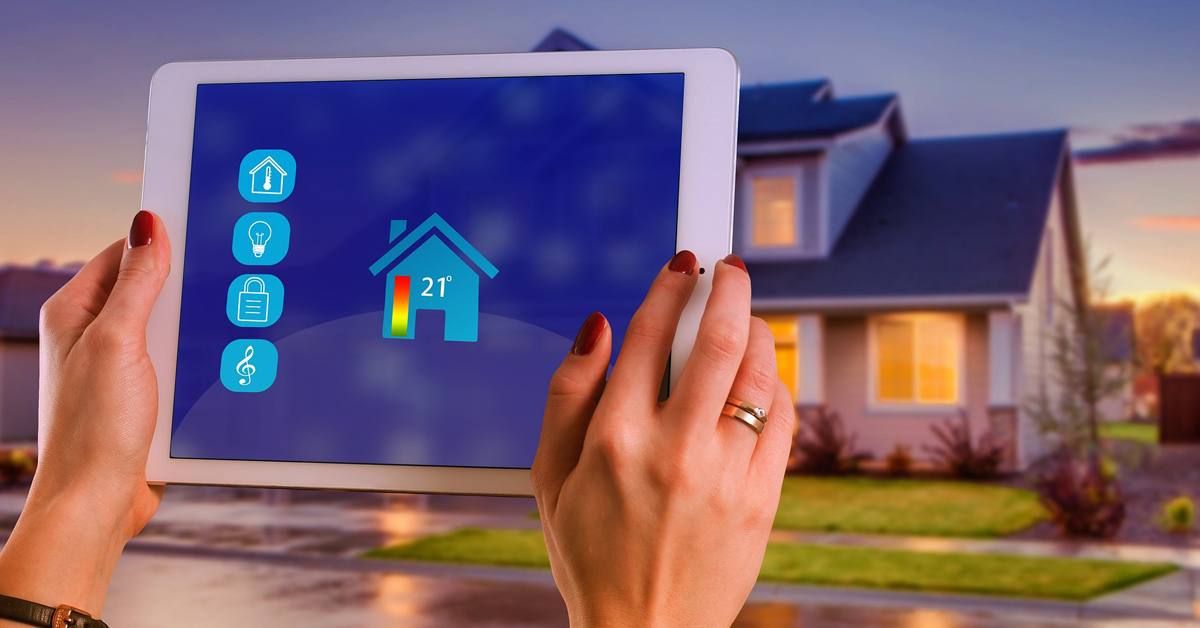 Aging In Place with Smart Home Technology
With an aging population comes an increasing need for homes with accessible features. When people grow older, their physical, cognitive, and sensory capabilities significantly decrease. Research has shown that smart-home technologies and related services can help older adults make their daily tasks easier and improve their overall quality of life.
Aging in place is not always as simple as it sounds. However, with advancements in technology, aging in place is a lot easier to manage. With modern smart home technology available at our fingertips, aging in place can become safer and more enjoyable. Today, technological advancements, such as voice control devices that support independent living at any age, income, or ability, make aging in place more of an option. According to research by Meg Morris and colleagues published in the Journal of Aging Science, the challenge with smart home technology is to create a home environment that is safe and secure to reduce falls, disability, stress, fear, or social isolation.
What is a Smart Home?
The phrase "Smart Home" seems to mean different things to different people. To put it simply, a smart home is one that has lighting, heating, and electronic devices that can be controlled remotely via phone or computer. Technically, a smart home is controlled or automated by features of home technology. These features may include, turning on lights, controlling the thermostat, appliances, security systems, and doorbells.
Top 10 Smart Technologies
According to a study conducted by the insurance company The Hartford and MIT AgeLab, 51 percent of homeowners aged 50 and older already had some form of smart-home technology.3 The study found that while users of smart-home technology can benefit in a variety of ways, the top three benefits for older adults were as follows: safety/security, energy savings, and making daily life easier. The top ten technologies for adults, according to the study, are as follows:
Smart smoke/carbon monoxide detectors
Wireless doorbell cameras
Keyless entry
Automatic lighting
Smart water shutoff valves
Smart home security systems
Smart outlet/plugs
Smart thermostats
Water monitoring systems
Smart window blinds
While these features are just a few of the comforts of home, there are many more to choose from. Additional technology includes telehealth systems, medical management and medication systems, fall detection systems, and smart beds with sleep sensors.
Future of Smart Home Technology
People want to age in their homes for as long as possible. Many are solo seniors, living alone without family or support systems nearby. With technology, new solutions will be able to detect changes in motion/gait, recognize motion patterns outside the home, voice indicators suggesting indications of mental or physical health, monitoring usage of online tools to help avoid scams, and more.
Smart homes may allow the elderly to remain in their familiar surroundings rather than rely on costly and limited healthcare facilities. Healthcare personnel can also keep track of the overall health condition of the elderly in real-time and provide feedback and support from distant facilities.4
References:
Rural Health Information Hub. Overview of aging in place. Retrieved 13, February 2023 from: https://www.ruralhealthinfo.org/toolkits/aging/1/overview#:~:text=Nearly%2090%25%20of%20seniors%20want,and%20well%20into%20old%20age.
Morris ME, Adair B, Miller K, Ozanne E, Hansen R, Pearce AJ, Santamaria N, Viegas L, Long M, Said CM. Smart-home technologies to assist older people to live well at home. Aging Sci. 2013;1(1):9p.
Top Smart Home Technologies for Mature Homeowners. Retrieved 13, February 2023 from: https://www.thehartford.com/resources/mature-market-excellence/smart-home-technology.
Majumder S, Aghayi E, Noferesti M, Memarzadeh-Tehran H, Mondal T, Pang Z, Deen MJ. Smart homes for elderly healthcare—Recent advances and research challenges. Sensors. 2017 Oct 31;17(11):2496.