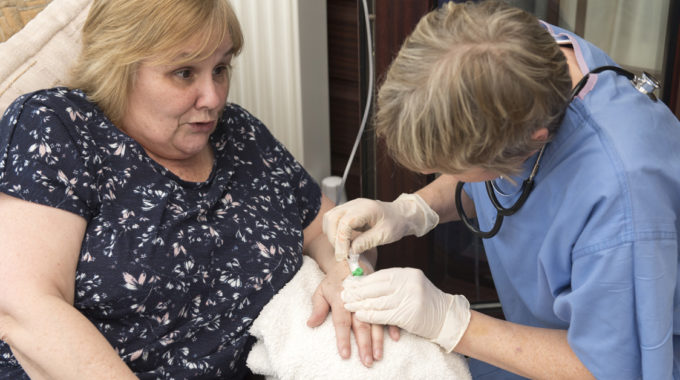 CARES Act Dramatically Improves Access to Home Health
On March 30, the CARES Act (Coronavirus Aide, Relief, and Economic Security Act) was signed into law. In addition to economic stimulus, it accelerated regulation reform for which the home health industry has been lobbying for decades. Additionally, Medicare has made announcements that will further improve access to home health. One regulation in particular could be a major game-changer for the home health industry. Home health has untapped potential to help the healthcare industry with the anticipated surge in respiratory infection cases.
Overview of Improvements
The Act directs Medicare to allow more healthcare providers to certify and oversee home health cases.
Medicare offers to pay home health for telehealth visits.
Medicare clarifies that virtual visits with the certifying clinician count toward home health eligibility.
Medicare clarifies that people stuck at home due to COVID-19 concerns meet homebound criteria.
Home health agencies should not act on these changes based on news reports. Waiting for guidance from the respective Medicare administrative contractors (MACs) before acting on these changes may be a wiser course.
Home Health Industry Is Reeling from Government Assault When We Need Them Most
Sequestration has been a long-term cut to the reimbursement of home health agencies. On top of that, the new PDGM payment system cut payments 6.42% for honest agencies so Medicare can balance payments against others that would theoretically game the system. For an industry that operates with low costs and razor-thin margins, these changes have been troublesome and reports of cut services, limited access, and closures abound. Now, to conserve resources for the anticipated surge in respiratory infections, surgeons across the country are ceasing elective procedures including hip and knee surgeries. Post-surgical care for these procedures makes up a large percentage of cases for many home health agencies – with 50% being common. Home health agencies across the country need more patients, and this is an industry we very much need in the best of times.
If Your Doctor Sends You Home with a Respiratory Infection, Ask About Home Health
It's expected that a doctor would send some patients home with mild pneumonia, as opposed to sending them to the hospital, although the novel COVID-19 virus may modify this. For normal infections, guidelines suggest outpatient care for pneumonia patients with a CURB-65 score of 0-2. When patients are at home with pneumonia, nursing visits from a Medicare-certified home health agency would be paid 100% by Medicare. The nurses can provide regular check-ins for skilled observation and assessment. Home health nurses would work to improve the odds that a worsening condition would be identified earlier. Then care could be escalated in a more timely fashion if needed. If you or someone you care for is being sent home with pneumonia, ask your healthcare provider about a home health nurse.
Non-Physician Providers Will Be Able to Certify Home Health
Of all the upcoming changes, perhaps the biggest and most important is that Medicare will allow more healthcare providers to order home health. Federal regulation has always maintained that only medical doctors, doctors of osteopathy, or podiatrists may order home health. The CARES Act directs Medicare to allow nurse practitioners (NPs), physician assistants (PAs), and clinical nurse specialists (CNSs) to order home health as well. In primary care, it's common for prescribers other than the doctor to provide the majority of care for a particular patient. Allowing these non-physician prescribers and CNSs to certify home health plans of care will increase the capacity of practices across the country to order and supervise home health.
Medicare to Pay for Telehealth Visits
Home health agencies have long provided different forms of telehealth such as remote monitoring. Under Medicare, they don't get to count telemonitoring, phone calls, or even videoconferences as visits, and they can't enter any of these services onto a patient's bill. The March 30 announcement from CMS suggests that home health may finally be able to put telehealth visits on the bill to Medicare.
Medicare Clarifies Face to Face and Telehealth
In the past, to qualify for Medicare-reimbursed home health, patients must be under the care of a doctor for the specific diagnosis home health will be working on. To be more specific, regulations required patients to have face-to-face contact with the doctor. The new announcement clarifies that a telehealth visit with the doctor will count as the required face-to-face visit.
Medicare Clarifies Homebound Status in COVID-19
To qualify for Medicare reimbursement of home health, a patient must also meet Medicare's definition of homebound. This has long-included the provision that if a patient is stuck at home because leaving the home would be against medical advice, the patient may be considered homebound. Medicare has clarified that patients quarantined by a physician due to suspected COVID-19 or vulnerability to COVID-19 are homebound.
Conclusion
Government action and recent circumstances have strained the home health industry's capacity. Nevertheless, many agencies are ready for an increased caseload and prepared to help when home nursing is prescribed. Recent changes and clarifications from the federal government will support access to home health. Not the least of these changes is finally allowing more primary care practitioners to order home health for their patients.