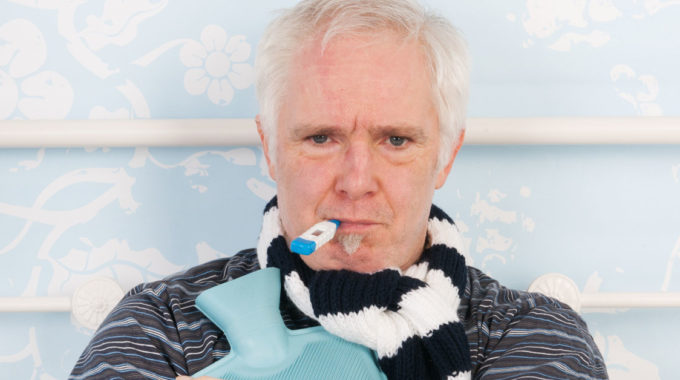 Want to Protect America Against Respiratory Infections? It's Not Too Late to Get Flu Vaccinated.
As respiratory infection deaths receive unprecedented attention, hope abounds that some of the COVID-19 spotlight will highlight the importance of the flu as well. The CDC reports that from October 1, 2019 to March 7, 2020, the flu has killed as many as 55,000 Americans. The World Health Organization reports that, worldwide, the flu causes up to 650,000 deaths yearly. That averages out to 54,000 deaths per month and, so far, overshadows other respiratory infection sources by a factor of 18. While the novel COVID-19 may just be getting started on the world stage, we can reliably predict tens of thousands of American lives lost to the flu annually.
The Goal is to Lessen Preventable Respiratory Infection Deaths
Communities and individuals are going to great lengths to prevent COVID-19 outbreaks, or to at least spread out its peak over time. Fortunately, these measures are targeted at the way certain viruses spread in general, not just COVID-19. If these measures produce a significant effect in saving lives, that effect will tend to manifest across all respiratory infections, especially the flu. Now is a good time to ask ourselves, "Are we going to these great lengths to prevent COVID-19 or to save lives?" Do you feel it's a civic responsibility to help prevent respiratory infection deaths? Have you practiced social distancing, cancelled a trip, improved your hand washing, lessened your face touching, or otherwise changed your routine? Have you been vaccinated for the flu lately? The flu causes tens of thousands of respiratory deaths annually in America, and the CDC continues to state that the number one way to prevent the spread of the flu is the annual flu vaccine.
How Many Americans Vaccinate Against the Flu?
The flu vaccine is recommended for everyone six months of age and older. If estimating based on the number of flu vaccines distributed, roughly half of Americans vaccinate annually. Over 174 million flu vaccines have been distributed this flu season.
Is COVID-19 Press Increasing Flu Vaccinations?
Flu vaccines distributed this season are up 12% over last season. However, the American College of Cardiology reports that the majority of these vaccinations occurred before the COVID-19 announcements. The COVID-19 coverage does not yet appear to have inspired people to do the number one thing the CDC recommends for preventing respiratory infection deaths in our population.
Is It Too Late for a Flu Vaccination?
Ideally, people will get their flu vaccinations at the start of the flu season. For more than half of Americans, it doesn't work out that way. Seasonal flu activity often extends into May. A vaccination now may still help prevent the spread of flu in your community. Flu shots are typically effective for six months, and they are usually reconfigured each July/October to match the upcoming flu season. If you get your flu shot now, it's for the 2019/2020 flu season. Be sure to get a new one for the 2020/2021 season.