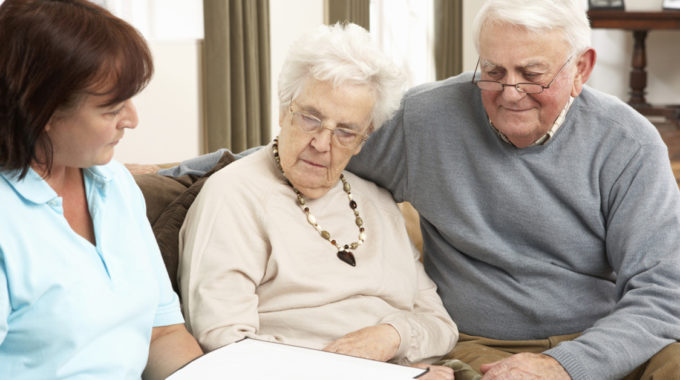 How to Help When Discharge Instructions are Too Complicated
A study published recently in the American Journal of Surgery finds that 65% of discharge instructions are too difficult to understand. When patients leave a hospital or rehab facility, the doctors provide written instructions for health care at home, commonly known as discharge instructions. These instructions may include directions for medicine, exercise, future doctor visits, and more. Asad Choudry of the Mayo Clinic, leader of the research team, expresses concern that complex discharge instruction make it too hard for patients to follow medical advice, leading to patient harm.
Doctors complete undergraduate and postgraduate college education. They learn a very specific language for referring to healthcare issues, and they also have a shorthand for this. These characteristics can sometimes create communication barriers between patients and doctors. This can be especially true for older patients. For our grandparents' generation, it was common to not complete high school.

[Source: U.S. Census Bureau]
Add that to the fact that an adult's reading level typically goes backwards five grade levels in the years after leaving school.1 The challenge arises not from the instructions themselves, but how they are communicated. The disconnect occurs when doctors assume everyone has been trained to decipher long sentences filled with unknown words. Problems are compounded when professionals try to teach complex instructions in a few minutes, with little or no follow-up. What might seem to make sense in the moment of being told can become muddled when trying to implement the practice. Without an understandable reference guide, patients can miss important steps and unknowingly hinder their healing process.
How to Promote Safer Transitions from Hospital to Home
Take Notes
Patients should take their own notes. Be prepared with paper and pen. These will usually not be provided. Days later, notes made in your own terms will help you understand discharge instructions by the doctor.
Bring a Friend
Additionally, patients should consider bringing a family helper to discharge meetings. Four ears can be better than two. This is especially true when you have a family helper with a high literacy level or a healthcare background.
Speak Up
It's normal for people to be quiet when they don't understand. At some point, early in the discharge meeting, patients need to tell their doctors if they do not even understand enough to ask questions. Doctors will not get frustrated. They will appreciate the help. Doctors may not have time to explain everything more thoroughly, but your honesty will give them an opportunity to send an office nurse or home health nurse to spend more time with you.
See Your Doctor within Five Days
Make an outpatient appointment with your doctor or general practitioner within five days of discharge. Doctors' appointments within five days of discharge reduce all-cause readmission, prevent emergency department visits, and improve survival.2 Give them as much advance notice about your discharge as possible. They will want to contact other providers who may be involved in your care. Your doctor's office will have a lot of work to do  outside of your actual visit, and advance notice will improve that process.
Ask for Home Health
Home health stands out as one of the most comprehensive solutions available to retirees transitioning from inpatient facility to home. When homebound patients discharge from inpatient facilities, Medicare will usually pay 100% for home health. More importantly, when home health provides transitional care, the risk of rehospitalization drops 30 – 39%. Mortality rates fall 20%, and one-year healthcare spending goes down $15,233 per person – on average.3,4 Under orders from the doctor, a nurse can make multiple, long visits spread over weeks. The home health nurse ensures patients understand the plan and comes back to see that everything is going well.
References:
National Center for Education Statistics. A First Look at the Literacy of America's Adults in the 21st Century. Washington, DC: U.S. Dept. of Education; 2006:28.
Health Quality Ontario. Effect of early follow-up after hospital discharge on outcomes in patients with heart failure or chronic obstructive pulmonary disease: a systematic review. Ontario Health Technology Assessment Series. 2017;17(8):1.Xiao R, Miller J, Zafirau W, et al. Impact of home health care on health care resource utilization following hospital discharge: a cohort study. The American Journal of Medicine. 2018; 131 (4): 395-407.
Carnahan JL, Slaven JE, Callahan CM, Tu W, Torke AM. Transitions from skilled nursing facility to home: the relationship of early outpatient care to hospital readmission. Journal of the American Medical Directors Association. 2017 Oct 1;18 (10):853-9.
Xiao R, Miller J, Zafirau W, et al. Impact of home health care on health care resource utilization following hospital discharge: a cohort study. The American Journal of Medicine. 2018; 131 (4): 395-407.