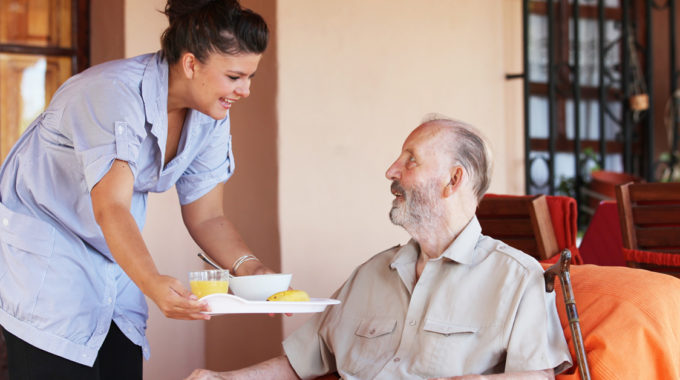 The Most Common Culprit in Elder Abuse is the Last Person You Would Suspect
The good news is that every state makes licensed healthcare providers mandatory reporters. When doctors and nurses see elderly people being denied proper nutrition, a safe place to live, clean clothes, proper grooming, etc., they must report to Adult Protective Services. The bad news is that the most common source of this neglect is typically the type of neglect doctors will report later than any other. When self-neglect is included as a form of elder abuse, it represents 40% to 50% of cases reported to Adult Protective Services.1 The group of people in America most likely to mistreat elders are the elders themselves.
How Serious is Self-Neglect?
Self-neglect can take the form of not taking prescriptions, living conditions that do not fit the elder's physical ability, eating poorly, and more. It is no small matter. Self-neglect is connected to serious negative outcomes:2-4
Greater disease burden
Increased healthcare spending and financial burden
Greater rates of institutionalization (being forced into a nursing home)
Higher mortality rates
Elderly who neglect their own health and safety are statistically more likely to die.
Why Does Self-Neglect Happen?
The causes of self-neglect are more complex than one might guess. It seems to have multiple causes that all reinforce each other.4
Cognitive Impairment: It is common for elderly people to have increasing trouble remembering, learning new things, concentrating, and/or making decisions that affect everyday life. Some surveys suggest that one in five people age 60+ have some level of cognitive impairment.6-8
Nutrition: As home life becomes more burdensome for elderly, tasks of normal daily living such as grocery shopping and cooking tend to get neglected. Some seniors become nervous about cooking after bad experiences such as burns, falls, or forgetting something while it is cooking. Seniors turn to less nutritious convenience foods. Unfortunately, this will have obvious effects on the rate of illness. Malnutrition may also reinforce cognitive impairment.9
Illness: Age can make staying healthy a full-time job. The more prescriptions one has, the easier it is to get confused about what to take when. Illness can sap a person's energy, which can lead to depression.
Depression: Among the elderly, rates of depression have been measured as high as 32%. This is affected by illness, malnutrition, lack of exercise, and social isolation.10
Self-Overmedication: Combining prescription and over-the-counter drugs without professional guidance becomes more common as we get older, sicker, and more relaxed around medications.11 Cognitive impairment can make this practice more troublesome for elderly people.
Psychosocial Disturbances: Just like physical health can decline with age, so can mental health. Old memories can bubble up stronger than before. Social isolation, grief over loss of a loved one, chemical imbalances, etc. can all play a role.
How to Prevent Self-Neglect
First, we don't have to accept the constellation of factors above as just normal aging. For many, retirement is a time of happiness, family and friends, and personal fulfillment.
Common themes emerge throughout the research on the causes of self-neglect: exercise, education, and reading. People who have higher levels of any of those have fewer problems in advanced age. It's never too late to take classes or to develop an appreciation for good books.
Finally, early intervention is more effective intervention. Doing something before the situation rises to the level of an Adult Protective Services referral is much more likely to break the cycle of self-neglect. Triggers for early intervention may include:
Increasing reliance on convenience foods
Increasing medication non-adherence
Decreasing personal cleanliness
Complaints of social isolation
Neglected health conditions
Signs of cognitive impairment
A wide array of resources that vary between communities make early interventions hard to generalize. Resources can include VFW outings, Meals on Wheels referrals, taking community classes tailored to seniors, volunteer opportunities, etc. One of the most common solutions is to call for the help of a non-medical home care agency. These agencies send trained helpers experienced in senior care. They may simply help with grocery shopping, meal preparation, and company. They could go on to make transportation easier and prevent social isolation. Home care aides can provide medication reminders and alert designated people if medication adherence goes off track. They can also help with housecleaning, laundry, changing beds, bathing, grooming, dressing, and more.
In conclusion, self-neglect stands out as the most common form of elder abuse. There are multiple causes. The causes all interact to make each other worse. The cycle is hard to break. That's why earlier intervention is the best intervention. Be alert to early signs of self-neglect in yourself and your loved ones to keep life on the best track.
References:
Fox-Grage, Wendy. Adult protective services: increased demand and decreased funds. AARP Public Policy Institute. 2011; fact sheet 212.
Reyes-Ortiz C, Burnett J, Flores D, et al. Medical implications of elder abuse: self-neglect. 2014; Clinics in Geriatric Medicine. 30 (4): 807-823.
Dong X, Simon M, Evans D. Prospective study of the elder self-neglect and ED use in a community population. 2012; The American Journal of Emergency Medicine. 30 (4): 553-561.
Lachs M, Williams C, O'Brien S, et al. The mortality of elder mistreatment. JAMA. 1998; 280: 428-432.
Burnett J, Dyer C, Halphen J, et al. Four subtypes of self-neglect in older adults: results of a latent class analysis. 2014; Journal of the American Geriatrics Society. 62 (6): 1127-1132.
Ren L, Bai L, Wu Y, Ni J, Shi M, Lu H, Tu J, Ning X, Lei P, Wang J. Prevalence of and risk factors for cognitive impairment among elderly without cardio-and cerebrovascular diseases. Frontiers in Aging Neuroscience. 2018 Mar 28;10:62.
Sherina MS, Rampal L, Mustaqim A. Cognitive impairment among the elderly in a rural community in Malaysia. Medical Journal of Malaysia. 2004 Jun;59(2):252-7.
Plassman BL, Langa KM, Fisher GG, Heeringa SG, Weir DR, Ofstedal MB, Burke JR, Hurd MD, Potter GG, Rodgers WL, Steffens DC. Prevalence of cognitive impairment without dementia in the United States. Annals of Internal Medicine. 2008 Mar 18;148(6):427-34.
Maria M, Konstantinos V, Eleni P, Aspasia S, Georgios V, Christina T, Constantinos G. Nutritional status is associated with the degree of cognitive impairment and depressive symptoms in a Greek elderly population. Nutritional Neuroscience. 2018 Jun 20:1-9.
Sanjay TV, Yannick PP, Madhusudan M, Masthi NR, Gangaboraiah B. Depression and its associated factors among elderly patients attending rural primary health care setting. International Journal Of Community Medicine And Public Health. 2017 Jan 25;4(2):471-6.
Amoako EP, Richardson-Campbell L, Kennedy-Malone L. Self-medication with over-the-counter drugs among elderly adults. Journal of Gerontological Nursing. 2003 Aug 1;29(8):10-5.