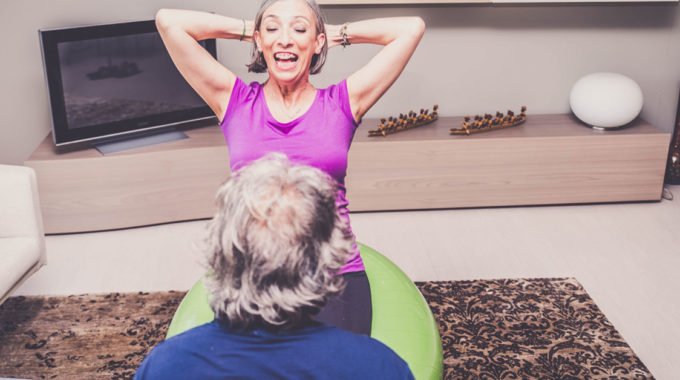 Cardiac Rehab Saves Lives, But People Aren't Using It
The American Heart Association's Science Advisory Committee has called on all healthcare professionals to help more people get cardiac rehab. Why? Because cardiac rehab saves lives, but people are not using it. Home health may be a big part of the solution.
Cardiac Rehab Saves Lives
Research in Mayo Clinic Proceedings, the Journal of the American College of Cardiology, the American Heart Journal, and other publications consistently show the large health benefits of cardiac rehabilitation.1-4
Rehospitalization is reduced 31%
Health behaviors improve
Exercise capacity improves
Quality of life improves
All-cause mortality rates go down by as much as 24%
Why People Skip Cardiac Rehab
Known obstacles to cardiac rehabilitation include:
Cost
Patients recently discharged from the hospital sometimes are not ready for the rigors of traveling to a rehab facility
Retired patients may not have enough help or resources for transportation
Lack of awareness
How to Save More Lives with Cardiac Rehab
Doctors: First and foremost, communication from doctors is key. In research on this subject, the most consistently identified variable affecting cardiac rehab participation rates is the recommendation from the doctor.5 If the doctor teaches a patient about cardiac rehab, the patient is much more likely to enroll. If the doctor does not mention it, patients are unlikely to enroll.
Public Awareness: Secondarily, promoting public awareness can empower people to ask for cardiac rehab and tell their friends about it. You can help save lives simply by sharing this article.
Home Health Makes Cardiac Rehab More Accessible
Experts recommend that doctors prescribe home-based cardiac rehab to improve participation rates.1  Medicare-certified home health overcomes multiple barriers to cardiac rehab. Nurses and therapists travel to a patient's home, so patients do not have to worry about transportation. When patients qualify, Medicare pays 100% for home health. Patients have no-copay, and they do not have to meet their deductibles.
Home Health Rehab Can Be as Good as Facility-Based Rehab
In the past, there may have been a perception that rehab at facilities, with all their high-tech equipment, must be better somehow. In fact, research studies and systematic reviews consistently show that home-based programs get the same or better results, especially for low-risk patients after a heart attack, bypass, or angioplasty.6-8 Medicare-certified home health tends to send nurses up to three times per week and physical therapists up to three times per week. Patients who require more attention would be more appropriate for inpatient care.
Some Home Health Agencies are Not Allowed to Call it Cardiac Rehabilitation
Home health agencies do not deal with Medicare directly. They deal with Medicare administrative contractors (MACs). MACs all have their own regions where they administrate benefits. MACs follow Medicare rules in general but create their own policy manuals that home health agencies should follow. For this reason, rules and enforcement can vary by region. Most home health agencies refer to this service as "cardiac rehabilitation." A minority of home health agencies have MAC manuals that forbid the use of the term "cardiac rehabilitation" but do not forbid the activities of cardiac rehab. This may affect the willingness of some home health agencies to participate, while others may simply call the rehab program something creative such as "heart healthy rehab."
What is Cardiac Rehab?
Programs vary widely between providers. The American Heart Association lists these services as core components. Any program providing multiple components could be considered cardiac rehab.
Physician supervision
Consultation on activity levels
Lifestyle coaching to modify risk factors
Exercise therapy supervised by a physical therapist
Medication review and patient education
Management of related diseases. Examples include diabetes, COPD, high blood pressure, heart failure, and kidney disease.
Skilled observation and assessment
Diet coaching
Verification and help with flu vaccination
All of these components and more are standard parts of home health programs. This is not a complete list.
Who Should Receive Cardiac Rehab?
Patients with a history including any of the following should ask their doctors about cardiac rehab:
Stable congestive heart failure
Heart attack
Coronary artery bypass grafting
Chest pain or discomfort from coronary heart disease (angina)
Heart or artery surgery: bypass, catheters, angioplasty
Peripheral artery disease
Heart transplant
Ventricular assistive devices
In conclusion, only one in five people eligible for cardiac rehab receive it, despite the fact that it saves lives. Everyone can help get the word out. Participation rates are particularly low among older adults. When retirees have trouble going back and forth to a facility, home health stands out as an excellent option for delivering some or all of the cardiac rehab services.
References:
Ades P, Keteyian S, Wright J, et al. Increasing cardiac rehabilitation participation from 20% to 70%: a road map from the Million Hearts Cardiac Rehabilitation Collaborative. Mayo Clinic Proceedings. 2016 Nov 15; Elsevier.
Anderson L, Oldridge N, Thompson DR, et al. Exercise-based cardiac rehabilitation for coronary heart disease: Cochrane systematic review and meta-analysis. J Am Coll Cardiol. 2016;67(1): 1-12.
Heran B, Chen J, Ebrahim S, et al. Exercise-based cardiac rehabilitation for coronary heart disease. Cochrane Database Syst Rev. 2011: (7): CD001800.
Lawler P, Filion K, Eisenberg M. Efficacy of exercise-based cardiac rehabilitation post-myocardial infarction: a systematic review and meta-analysis of randomized controlled trials. Am Heart J. 2011; 162: 571-584. e2.
Ghisi G, Polyzotis P, Oh P. et al. Physician factors affecting cardiac rehabilitation referral and patient enrollment: a systematic review. Clin Cardiol. 2013; 323-35.
Holland A, Mahal A, Hill C, et al. Low cost home-based pulmonary rehabilitation for chronic obstructive pulmonary disease: a randomized controlled trial. Am J Respir Crit Care Med. 2016; 193: 20: A2620.
Dalal H, Zawada A, Jolly K, et al. Home based versus centre based cardiac rehabilitation: Cochrane systematic review and meta-analysis. BMJ. 2010; 340: b5631.
Jolly K, Taylor R, Lip G, Stevens A. Home-based cardiac rehabilitation compared with centre-based rehabilitation and usual care: a systematic review and meta-analysis. Int J Cardiol. 2006; 111: 343-51.