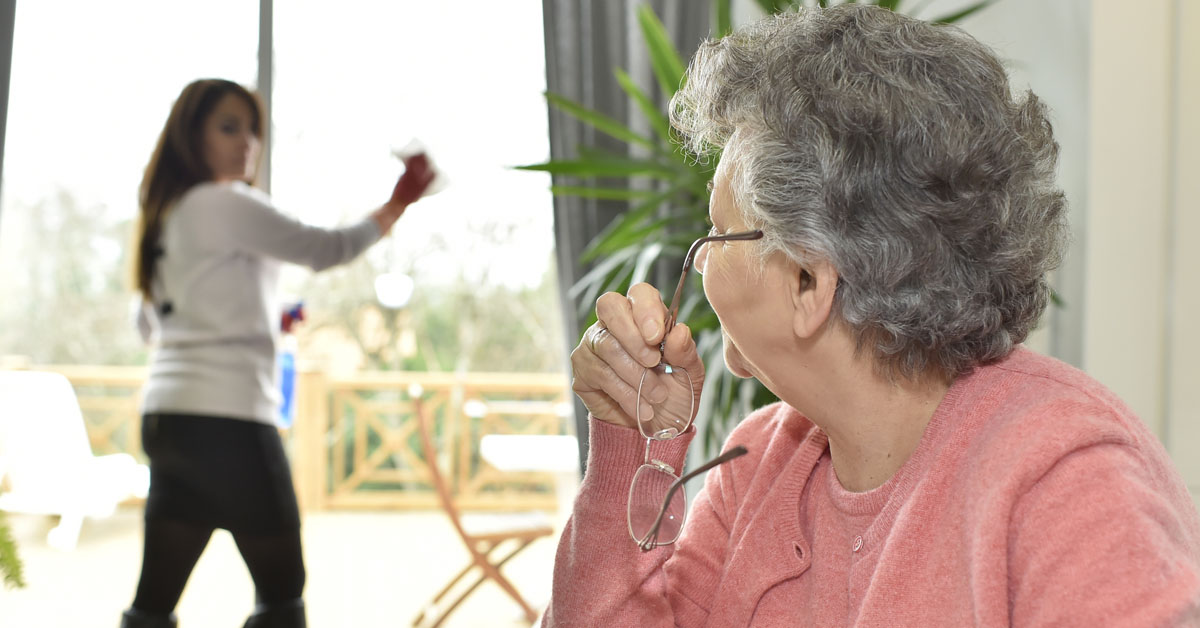 What is Non-Medical Home Care?
Over 50 million Americans are over the age of 65. Every day, 10,000 more people turn 65 years old.1 As the senior population increases in our society, more and more require assistance. As we age, things that were once simple tasks, become more difficult and more unsafe. We may find ourselves needing care or assistance from others to maintain health and prevent accidents. But this does not necessarily mean moving into a nursing home or assisted living facility.
What is Non-Medical Home Care?
Unlike medical home health provided by a skilled nursing agency to monitor and treat medical conditions, non-medical home care focuses on activities of daily living (ADLs). Aging and health issues often make it difficult for an older individual to perform everyday self-care that is important to keep them safe and healthy.
The activities of basic daily living are classified into six essential skills:
Dressing: The ability to select appropriate clothing and put the clothes on.
Personal hygiene: The ability to bathe and groom oneself and maintain dental, nail, and hair hygiene.
Ambulating: The extent of an individual's ability to move from one position to another and walk independently.
Continence: The ability to control bladder and bowel functions.
Toileting: The ability to get to and from the toilet, use it appropriately, and clean oneself.
What Are the Benefits of Non-Medical Care?
Non-medical care can play an important role in assisting our older loved ones in maintaining their independence in the comfort of their own homes. Sometimes the care is temporary, for example, during recovery from illness or injury. On the other hand, sometimes non-medical home care is needed indefinitely due to the natural aging process.
In many cases, without non-medical home care, the likelihood that an older person might need to move in with family or relocate to an institution is greater.
Who Can Provide Non-Medical Home Care?
Non-medical home care is usually provided by friends, spouses, and other family members – sometimes referred to as "informal caregivers." However, there is a whole industry of private caregivers who provide care, typically on an hourly basis. Non-medical home care can be provided in assisted living facilities, nursing homes, and even adult day care centers.
How Much Does Non-Medical Home Care Cost?
According to Genworth's Cost of Care Survey, the average cost for non-medical care varies considerably across the United States.2 Hourly fees ranging from $16.88 to $30.00 depending on location.
While many families pay privately for non-medical home care, others can receive funding for this services through Medicaid waiver programs, long-term care insurance, and/or veterans' benefits. For veterans, there is the Veteran-Directed Care Program and the Aid & Attendance Pension.
References
Last accessed: 2022 Nov. Online: https://www.census.gov/topics/population/older-aging.html
Genworth Cost of Care Survey. Last accessed: 2022 Nov. Online: https://pro.genworth.com/riiproweb/productinfo/pdf/282102.pdf