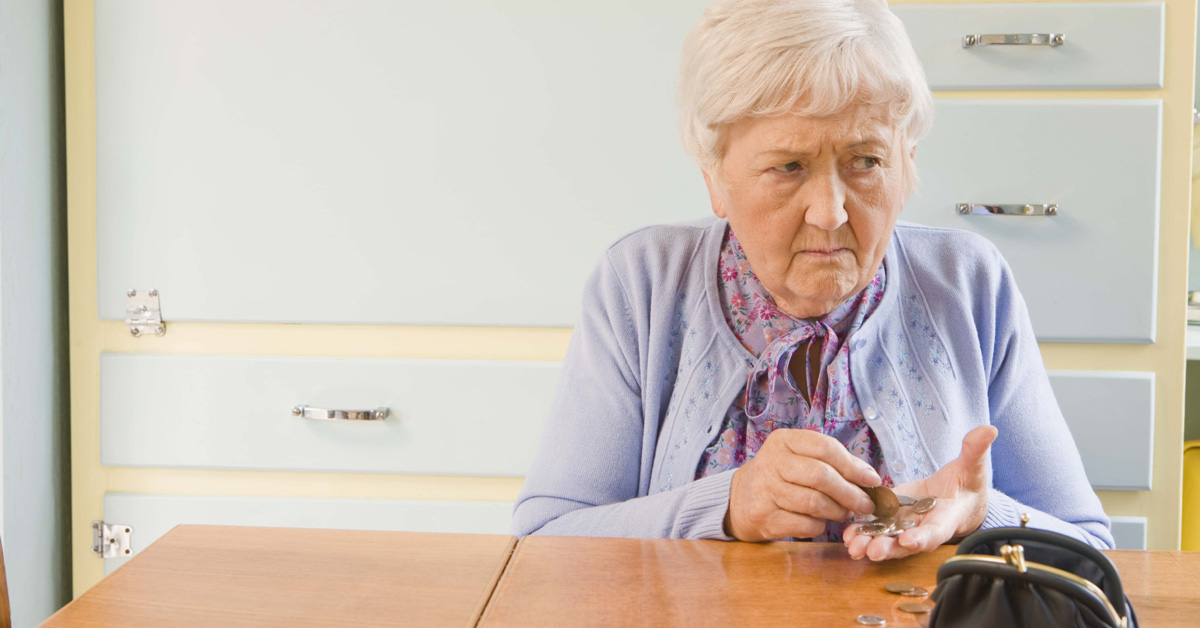 Where home care is concerned, misunderstanding abounds concerning what Medicare and other sources will pay for. Many are surprised to learn that traditional Medicare largely does not pay for long-term home care aide services. However, exceptions exist, as well as other sources to pay for home care.
Are You Paying for Home Care or Home Health?
When answering the question of who pays, the first thing to do is differentiate between medical home health or non-medical home care. Medical home health, often referred to as Medicare-certified home health, sends nurses, therapists, and aides to the homes of homebound patients, under orders from a doctor, for skilled care while patients are recovering from illness, injury, or surgery. While sources sometimes use the terms "home care" and "home health" interchangeably, "home care" tends to be the term professionals will use to describe so-called non-medical home care. "Home care" usually refers to ongoing help with activities of daily living such as medication reminders, mobility assistance, homemaking, bathing assistance, etc. The two categories of services have different payors.
Medicare Pays 100% for Medical Home Health
When Medicare beneficiaries qualify for medical home health, Medicaid pays 100% for skilled medical care. Medicare stands out as the largest payor for medical home health. A Medicare-certified home health agency will send nurses, different types of therapists, and possibly home health aides according to individual patient needs. To qualify for Medicare reimbursement, the case will have to meet Medicare's criteria for home bound, skilled need, intermittent need, and physician supervision.
Who Else Pays for Medical Home Health?
Medicare is health insurance. Any other health insurance policy will tend to have some coverage for medical home health services. This includes Medicaid, Medicaid HMOs, and commercial health insurance.
Home Care Tends to Be Privately Paid
Paying privately, out of pocket, for home care is likely the most common or second-most common arrangement. The national average cost of home care tends to run between $20 and $30 per hour. Home care agencies commonly require a minimum four-hour shift, and retirees tend to need home care for at least two days per week. This puts the minimum cost of home care at around $10,000 annually, with needs easily reaching twice that cost. While this stands out as a highly affordable option compared to group settings, the costs may still be out of reach for many families. Fortunately, help is available.
Medicaid Pays Up to 100% for Home Care
Side by side with private pay, Medicaid ranks as the most common or second-most common payor for home care. Medicaid was first devised as a health insurance for people in financial need, but it did not pay for home care. Over time, governments realized that good home care programs keep seniors healthier and out of hospitals and nursing homes. Subsequently, states started applying for "waivers," to the home care exclusion. Currently, Medicaid is the largest third-party payor for home care, but the various programs that determine eligibility are still called Medicaid waiver programs.
Veterans' Benefits Pay for Home Care
The Veteran's Administration has a number of benefits that can be used to help pay for home care. What's more, many veterans and their spouses qualify. Spouses can qualify even if they were not married to the veteran during the veteran's service. Benefits from qualifying for more than one program can accumulate to between $20,000 and $30,000 per year.
Long-Term Care Insurance Pays for Home Care
Health insurance does not tend to pay for long-term care such as home care or assisted living facilities. The correct policy for that risk is a long-term care insurance policy. A similar vehicle is a whole life insurance policy designed to be drawn from should you need assisted living at home or in a group setting. Many people prefer the investment nature of these whole life policies and their flexibility, but the AARP describes the traditional long-term care insurance policies as cheaper.
Does Medicare Pay for Home Care?
The most realistic answer is simply, "no." Medicare pays for most of home health and largely does not pay for home care. Government and healthcare, on the other hand, rarely allow for such a simple answer. For example, in 2019, the Centers for Medicare and Medicaid Services (CMS) started allowing Medicare Advantage Plans to use Medicare benefits to pay for non-medical home care that is primarily custodial in nature. To date, this does not seem to have led to a broad impact on the home care industry.
CMS's PACE program merits note as another exception. Program of All-Inclusive Care for the Elderly (PACE) is a Medicare and Medicaid program that helps people meet their health care needs in the community instead of going to a nursing home or other care facility. CMS describes PACE as covering adult day care, home care, and even nonemergency medical transportation, among many other healthcare services. The programs are widely available throughout the country. See if a program is available near you and if you can apply.