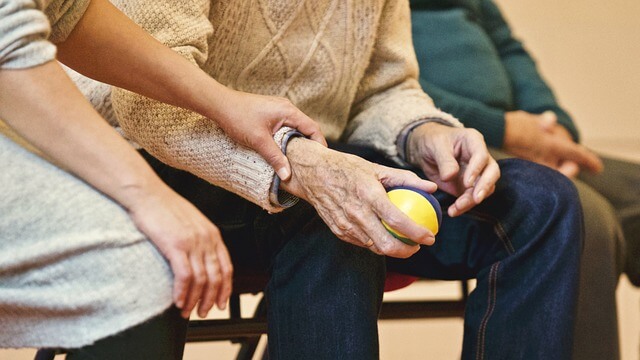 Engaging Activities for Men with Dementia
When a male relative is suffering from dementia, it can be hard to find activities that appeal to them. Suggestions like arts and crafts are often rejected, so it's up to you to get creative with ideas. To help, we're sharing some engaging activities that are well suited for men with dementia. These can help boost self-esteem, improve mood, and keep sufferers occupied, which makes things easier on everyone involved.
Sanding Wooden Blocks
Sanding wooden blocks is a simple, methodical activity that helps reduce fidgeting and provides sensory stimulation. Supply different grades of sandpaper and encourage your relative to get the block as smooth as possible.
Don't worry if the results aren't perfect, as the main point of the activity is to give your relative a sense of purpose. Supplying paints and letting them decorate the finished block to give as a gift is a nice touch — suggest different people who might like to receive it.
This activity is ideal for anyone who enjoyed carpentry or DIY earlier in life.
Sorting Nuts and Bolts
This is another great option for former DIY enthusiasts, and it's simple enough to work well in the later stages of dementia. Lay out a container of mixed nuts and bolts, and ask your relative to help you sort them into different categories. Try chatting about past DIY projects as you sort.
Again, don't worry about the end result — this activity is all about keeping your relative calm and happy.
Helping Wash Cars
Was your relative a big car enthusiast? Asking them to help you wash a car is a fun activity that gives a nice sense of purpose. Let them help you soap and rinse a specific part of the car, or, if you're worried about things getting too messy, have them help you with some simple polishing.
This is a nice way for your relative to get some gentle exercise, and it often inspires happy conversation about the cars they once owned.
Taking Part in Singalongs
Music has been shown to boost brain activity in dementia sufferers, so sing alongs are a great way to get your relative engaged. Print out the lyrics to old songs and sing them together or put together a playlist. The more people you can get involved, the better — your relative will enjoy spending time with others without the difficulties involved in talking.
Finding activities for male dementia sufferers can feel hard, but with a little planning, there's plenty you can do. Try the activities above to help your relative stay calm, happy, and engaged.
If you're finding it hard to deal with things alone, look into home health care services for extra support.
Sources