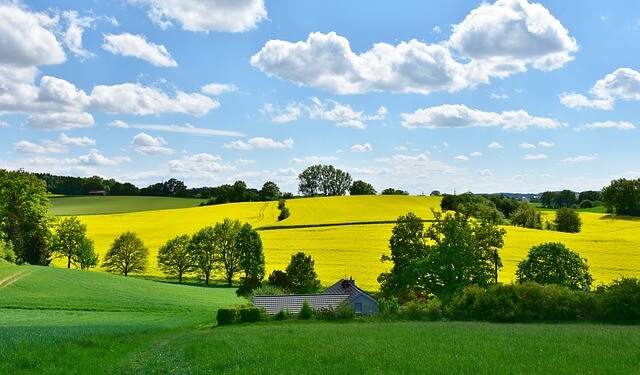 People in Rural Areas Are Happier Than People in Cities, Canadian Study Finds
Loneliness kills, or at least that is the message that has emerged from several bodies of research over the past decade. Urban areas may seem to offer more significant opportunity to connect with others, but a recent study out of Canada has found otherwise. People who live in urban areas appear to struggle more to find meaningful connections and tend to suffer more from loneliness. The study found overall that people who live in rural areas tend to be happier than those who live in the city.
Rural areas are happier than cities
The study, published by the Canadian National Bureau of Economic Research, surveyed 400,000 responses to Canadian community surveys collected since 2010. Respondents were asked about their level of satisfaction in where they live on a scale of one to ten. While Canadians' responses averaged between seven and eight out of ten, what stood out to researchers was the disparity between answers given based on population density. Canadians living in areas with a denser population responded with lower satisfaction than in areas with lower population density. 
"Life is significantly less happy in urban areas," the researchers concluded.
Contributing factors to rural happiness
What are some other contributing factors to overall happiness? Outside of the population density-happiness correlation, the study's researchers also found that rural areas promote a feeling of "belonging" to their communities. They also cited shorter commute times and more affordable housing as possible factors that affected the results. The findings are not particularly surprising considering the growing body of research that has linked stronger social bonds with better health and happiness, and small towns have earned a reputation for being more conducive to forming such relationships. 
Ryan O'Connor, an urban planner and director of programs with the organization 8 80 Cities, commented on the study findings on the Canadian station CBC's All Points West radio show. He explained, "I wouldn't say we were too surprised by these results. Our built environment has huge impacts on our overall health and happiness in our communities. People may need to work long hours to afford the lifestyle of being in a bigger city…Social isolation is a key issue among urban dwellers."
Cities continue to worsen
Urban areas continue to develop a bad reputation for residents' well-being. Pollution, a staple feature of the metropolitan regions, causes more than 5.5 million deaths per year. Many cities struggle with water pollution as well, and recent concerns over fine particulates, especially those emitted from diesel engines and public transportation, lead to higher incidences of lung disease. Now, the Canadian study on happiness shows that social isolation could bring about a whole host of other problems. 
What the findings mean for seniors
Seniors face an uphill battle in regards to social isolation. It can lead to several problems, including mental health and substance abuse problems, which all contribute to faster declines in overall health and happiness. Building a community is an essential part of growing older in a healthy way, and it appears the best place to do that is to move to a smaller town. The rush and bustle of big cities and the associated social isolation should be a cause for concern for our aging population.