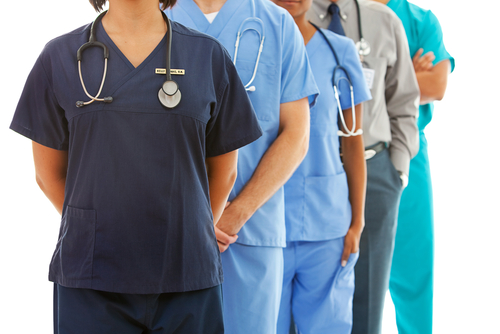 Massive Caregiver Shortage Expected As Demand for Home Care Services Rises.
The median Baby Boomer has reached retirement. As the largest generation ever to retire ages, demand for senior care services will inevitably skyrocket. Among these services, home care in particular will experience massive growth over the next decade because Americans more and more want to stay at home rather than move to a dedicated facility. Major companies across the U.S. are rushing to the industry to take advantage of its growth, and even Silicon Valley is entering the fray. The home care industry's growth, however, is at risk of being stifled by a major crisis that is not discussed enough: the impending caregiver shortage.
A Caregiver Shortage is Looming
In a study released in December 2015, the U.S. Bureau of Labor Statistics (BLS) stated that the compound annual growth rate for home healthcare services from 2014-2024 will be nearly 5%, the highest among all industries. The study cites an aging population and favorable regulatory conditions as the main drivers of this growth. Employment creation for a variety of skill levels, from registered nurses to unlicensed private duty caregivers, will add an estimated 760,000 jobs to the economy by 2024. But the study does not stop there. It also estimates that, including other kinds of positions revolving around post-accute care, that number may actually be closer to one million.
A recent AARP study looked at the number Americans who needed care versus how many people are available to provide that care. It showed a troubling trend. An estimated 40 million Americans currently provide unpaid or "informal" care to an adult over the age of 65. A similar study from the Pew Research Center, in collaboration with the Bureau of Labor Statistics, had similar findings: 40.4 million Americans provide care for an adult over 65 years of age. They also found that these caregivers tended to be between the ages of 45 and 64. In fact, nearly one in four adults in this age range act as a caregiver for an older adult in some capacity. While the number of people who need care is expected to grow to nearly 120 million by 2024, the number of informal caregivers is only expected to grow to 45 million. This means there is soon to be a massive shortage of informal caregivers, which will inevitably spill over into the paid caregiver sector. But that's not all good news for the industry.
The National Association for Home Care and Hospice (NAHC) recently penned an article warning its members about a looming caregiver shortage. The article states that while the industry will add nearly one million jobs to meet the demands of our aging population, the average demographic of a caregiver – women between the ages of 25 to 64 – is only expected to grow by one percent. This means that by 2024 there will be a catastrophic lack of available labor to fill the positions needed for home care. The shortage is already beginning to affect home care providers who, according to an NAHC survey, reported the caregiver shortage as a top threat to their future growth and viability.
What may further squeeze the home care industry is the fact that other healthcare services will experience rapid growth as well. This will created more competition for qualified labor, especially in regards to home health services. To make matters worse, a looming nurse shortage in the U.S., predicted years ago, will further constrain the labor market and access to qualified labor. Assuming every nurse who joins the profession remains, the numbers simply do not work.
More concerning still, nursing is a high-demand, high-turnover profession, and caregiver burnout is a tremendous problem that the industry has yet to solve.
Are There Any Proposed Solutions to the Caregiver Shortage?
To date, the industry has remained fairly muted about the looming caregiver shortage. A few major players, such as the NAHC, are looking for answers by engaging with their members and fleshing out ideas for how to solve the shortage. But their efforts thus far have fallen short. And with the looming 2024 date, only a few short years away, the industry as a whole is not moving fast enough to help themselves.
As far as the nursing shortage is concerned, there are advocates, such as the American Nurses Association, who are lobbying the federal government to create incentives to attract more people to nursing. Among the proposals are federal grants to help fund nursing schools to ameliorate access to education programs, to expand diversity in the profession, and to repay loans for students in underserved areas, particularly in rural and low-income communities. Despite these efforts, it seems there is still too little being done to avoid a steep cliff where demand for home care services will far outpace the supply of labor.