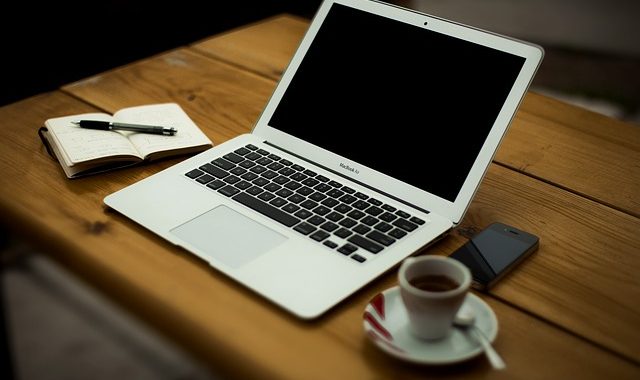 10 Baby Boomer Bloggers You Will Love
Baby Boomer Bloggers for Every Taste
Our mission at 1-800-HOMECARE™ is to provide informative and useful information to our audience, many of whom are of the Baby Boomer generation. With this in mind, we've compiled some of the best baby boomer bloggers on the web who are Boomers themselves and write for a Boomer audience. These bloggers cover a large variety of topics, so we are sure you will find a blogger who resonates with you.
Peggy Browning
As far as Baby Boomer Bloggers are concerned, Peggy Browning is one of the best. She writes about what she loves in a charming, relatable way. In her blog, Peg's Wonderful World, topics range from cooking to gardening to life lessons. Taking inspiration from Voltaire, Peggy encourages her readers to live life well.
Judy Freedman
Judy Freedman, or JudiBoomergirl to her readers, inspires us with her enduring optimism. In A Baby Boomer's Life After 50, Judi offers a wide range of subjects that include the things she is most passionate about: her family, health and wellness, travel and leisure, beauty and fashion, as well as informative reviews of things that have impressed her.
Elaine Ambrose
Award-winning author, speaker, and blogger, Elaine Ambrose entertains us with her wit and honesty. She isn't afraid to talk about faux pas subjects, like farting during an MRI. You can find out more about Elaine at her website.
Lisa Carpenter
Former newspaper editor, Lisa Carpenter of Grandma's Briefs, has taken being a grandma to the blogosphere. She resides in Colorado where she keeps her writing muscles fit. Lisa writes about her life as a grandma and wishes to break the stereotypes attributed to that title.
Randall Hartman
Randall Hartman is a speaker and author of a great blog. His focus is to encourage baby boomers to fulfil their life aspirations. He is a regular contributor to Huffington Post as well as other publishers. Check out his website.
David Porter
After losing almost half of their life savings to the Recession, David Porter and his wife decided to do something new. Their blog, The Roaming Boomers, provides all kinds of travel advice, destination suggestions, and their experiences in travelling. The Roaming Boomers also offer travel agency services, helping Boomers get to where they want to go.
Dave Bernard
Dave Bernard worked in Silicon Valley for 30 years and now enjoys helping Boomers prepare to retire successfully. Although many advice-givers focus on the financial aspect of retiring, Dave offers tips for finding meaning and fun beyond your last day on the job. Find out more at his blog Love Being Retired.
Adele Horin
For many years Adele Horin was a columnist with the Sydney Morning Herald in Australia. Now in her blog, Coming of Age, she writes about the challenges that many Boomers face today. Dealing with getting older, caring for their ageing parents, and even caring for their children.
David Evans
Are you a fashionista? David Evans, the "Grey Fox", proves that no matter your age you can command an enduring sense of style. His blog is focused on men's fashion, and he offers his personal recommendations for looking good. You can see what he has to offer on his website, the Grey Fox Blog.
Are you a Baby Boomer Blogger? Let us know what you write about in the comments section below.