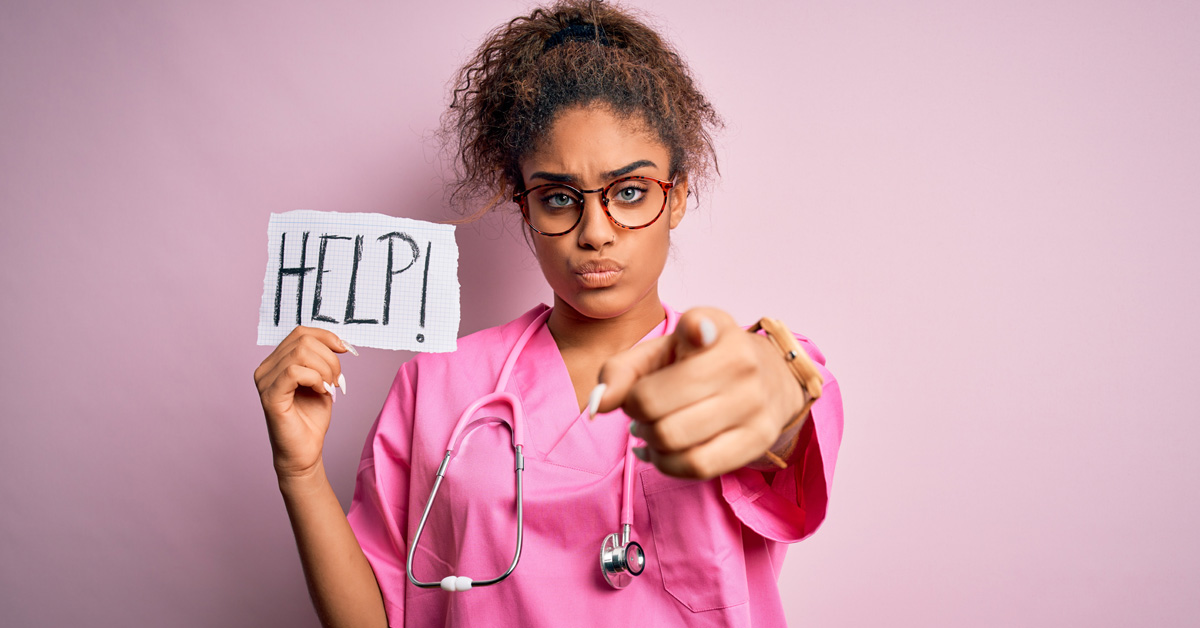 Home Care Hit Hardest by Vaccine Mandate Staffing Woes
As federal COVID vaccine mandates for home healthcare workers loom, New York may serve as an early test case for how this will affect healthcare staffing. New York's statewide vaccine mandate for healthcare workers went into effect September 27. Their October 7th deadline for getting the first shot has come and gone. Consequently, an already stressed healthcare system has seen even more loss of staffing. Worse yet, the impact has been double in home care.
How Severe Are Vaccine-Mandate-Related Staffing Shortages?
Individual hospitals have reported staffing losses of 10% to 30%. This is based on New York's vaccine mandate and also comes from hospitals outside of New York that have individually implemented their own mandates. New York's News 8 WROC reports an overall loss of 3% of healthcare workers in the state. Some have quit and others have been fired for noncompliance. Some who simply left their jobs for personal safety during a pandemic may be included in that number.
Home Care Hit Twice as Hard by Vaccine-Mandate Staffing Shortages?
WROC also reports that twenty thousand New York home care workers have left the industry. New York's home care agencies lost 8% of their work force. That is more than double the average impact. At this time, Caring Hearts of Rochester shares that they lost 75% of their business due to staffing shortages. This may be the compound effects of a very tight labor market in healthcare and avoidance of New York's vaccine mandate.
Will There Be a Federal Vaccine Mandate for Home Care?
In September, the White House unveiled its action plan, "Path Out of the Pandemic," specifically naming the home health industry. They plan to require most home health workers, along with other healthcare workers, to receive a COVID-19 vaccination. However, such rules must go through the process at the Centers for Medicare and Medicaid Services (CMS). Consequently, CMS issued a press release anticipating an interim final rule out for public comment soon. Despite the final rule not even being in print yet, CMS signaled that they expect Medicare- and Medicaid-certified providers to begin compliance efforts immediately.
Which Home Care Agencies Will Be Affected by the Upcoming Federal Vaccine Mandate?
The healthcare worker section of the White House's plan will be enforced through Medicare and Medicaid payment conditions, but that leaves a wide swath of home health and home care agencies in a voluntary vaccination status. Many agencies provide non-medical home care and/or private-duty nursing on a private-pay basis. While these agencies will usually be subject to state regulations, they are free from the authority of Medicare and Medicaid. The Path Out of the Pandemic plan will also use the authority of The Department of Labor / Occupational Safety and Health Administration (OSHA) to require large employers to vaccinate all employees. This will apply to companies with 100 employees or more. Therefore, private-pay home health agencies with fewer than 100 employees (which is most of them) will not be required to vaccinate under this plan. Consumers paying privately for home health and who prefer a vaccinated staff should ask their providers about their individual policies.