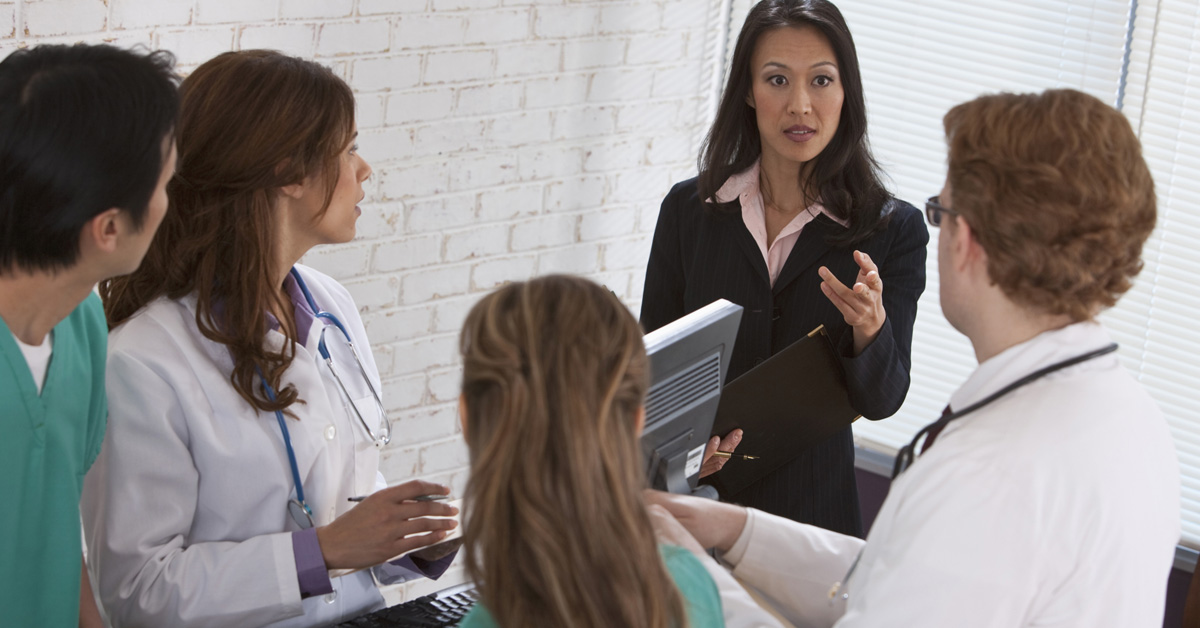 Lower Pay Plus Emergency Vaccine Mandate – Feds Deliver a November Double Whammy to Home Health
Complaints of staffing shortages abound in home health and home care this year. We have reports of patients being turned away, telemonitoring replacing nursing visits, and offices close to closing. Earlier this month, the federal government delivered two pieces of news many feel will exacerbate the problem. The Centers for Medicare and Medicaid Services (CMS) has declared a deep pay cut for home health as well as an emergency COVID vaccination mandate taking effect December 6, 2021.
The Home Health Pay Cut for 2022
Compared to their counterparts in outpatient care centers, registered nurses at home health agencies make 19% less. In the middle of a nursing shortage, the cut will make it even harder for home health agencies to offer competitive pay to their nursing professionals. For the third year in a row, CMS will lower its Medicare reimbursement to home health. Agencies face a 4.36% pay cut in 2022.
Emergency Vaccine Mandate for Healthcare
On November 4, CMS also issued an emergency regulation requiring healthcare workers subject to their authority to get vaccinated against COVID-19. Home health agencies were named among a long list of provider types covered. The emergency regulation applies to roughly 76,000 healthcare providers employing 17 million health care workers. CMS requires a first vaccine dose by December 6. Home health agencies employing unvaccinated individuals will be considered in violation of their conditions of participation – a situation that for many would result in closure.
CMS states that unvaccinated staff pose both a direct and indirect threat to the very patients whom they server, as well as to their co-workers. This rule adds to the historical flu and hepatitis B that states have required. "Ensuring patient safety and protection from COVID-19 has been the focus of our efforts in combatting the pandemic and the constantly evolving challenges we're seeing," said CMS Administrator Chiquita Brooks-LaSure. "Today's action addresses the risk of unvaccinated health care staff to patient safety and provides stability and uniformity across the nation's health care system to strengthen the health of people and the providers who care for them."
White House Says Vaccine Mandates Do Not Cause Resignations
The White House is pushing back against statements that vaccine mandates lead to more resignations and layoffs. On October 7, they released a report titled "WHITE HOUSE REPORT: Vaccination Requirements Are Helping Vaccinate More People, Protect Americans from COVID-19, and Strengthen the Economy." Their report concludes that vaccine mandates have not led to staffing woes. The White House cites multiple anecdotes where resignations amount to 1% of staff of less.
Other Reports Say Vaccine Mandates Cause Staff Losses as High as 30%
This runs counter to other anecdotes where healthcare providers are reporting 10% to 30% loss of staff related to vaccine mandates. Some states and more than 40 hospitals have already implemented their own COVID-19 vaccine mandates. New York's statewide vaccine mandate for healthcare workers went into effect September 27. Subsequently, New York's News 8 WROC reports an overall loss of 3% of healthcare workers in the state. Some have quit and others have been fired for noncompliance. Some who simply left their jobs for personal safety during a pandemic may be included in that number.
Home Health Hit Twice as Hard by Vaccine-Associated Staffing Woes
What's worse, home health is the hardest hit by these losses. WROC also reports that twenty thousand New York home care workers have left the industry. New York's home care agencies lost 8% of their work force. That is more than double the average impact. At this time, Caring Hearts of Rochester shares that they lost 75% of their business due to staffing shortages. This may be the compound effects of a very tight labor market in healthcare and avoidance of New York's vaccine mandate.
What is the Potential Staffing Impact of The Emergency Vaccine Mandate?
On November 4, CMS stated that 29% of healthcare workers remain unvaccinated. That leaves a large potential for staffing challenges in healthcare in the next few weeks. However, those who remain working and their patients have the assurance that risk of transmission has been minimized. This emergency mandate will not apply to any healthcare provider that does not take Medicare or Medicaid. For instance, a strictly private pay and commercial insurance home care agency would not be subject to the authority of CMS.