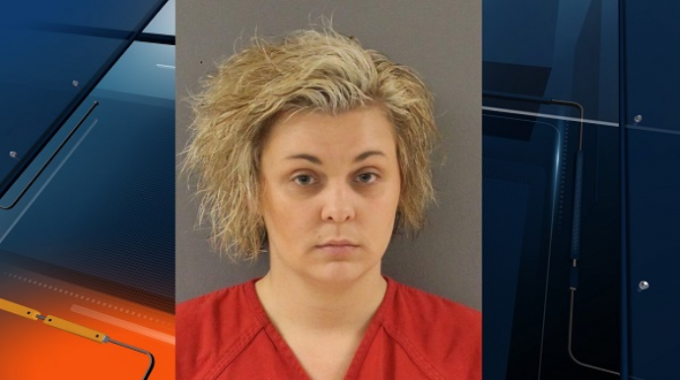 Exploitation Case Underscores Need for Additional Caregiver Vetting
A Bad Apple in the News
A home care caregiver in Knoxville, TN is behind bars after evidence surfaced to support allegations of theft, forgery, and exploitation of an elderly adult. Christine Bethann Maples of Tazewell City is now under investigation for multiple crimes, including identity theft, committed while caring for an 87 year old woman who had recently suffered a stroke. The victim's family hired Maples to assist with daily tasks that the victim could no longer accomplish herself. Maples visited the victim's home regularly throughout the month of February.
Police were alerted to potential acts of financial exploitation by the victim's son who contacted them when he noticed unusual and significant sums of money being spent in the month of February. According to court documents, Maples used the victim's credit card at least fifteen times at such establishments as Victoria's Secret, Hobby Lobby, Pilot, among others in Knoxville, TN. The victim's son knew these were not stores his mother would have been likely to shop at, especially considering her recent health problems.
Maples was not a free agent. She was employed through Home Instead Senior Care, a national franchise with offices all over the country. Their primary focus is non-medical home care services – called "private-duty" in many parts of the country – such as light housekeeping and cleaning and other light household chores. Business Owner Amy Hull said in a statement:
"Prior to placing a caregiver in a client's home, we conduct rigorous third-party background checks, as well as personal and professional reference checks. These were all completed in this instance, and we did not find any history of inappropriate behavior. Upon learning of these allegations, the employee was suspended immediately and has since been fired. We have cooperated fully with the authorities and will to continue to do so throughout this investigation."
In an online article penned by Dave Detling of Local 8 News in Knoxville, reporters "reached out to the detective working this case. He said there are at least four people who have been victimized by Maples."
An Indication of Something More
While Ms. Maples' behavior was abhorrent, her case is one in a much larger weave of similar cases to have hit the headlines in past months. Hers is a story heard too often: a caregiver who passed all the standard background checks and references, but who, after committing a crime against an elderly patient, was found to have had a history of abuse that had passed undetected. She slipped through the system with implicit intent, and none of the checks in place today were able to find her out.
How is this allowed to happen? How can a person like Ms. Maples be allowed to slip through the cracks? The reality is that while home care providers are regulated and face licensure requirements, caregivers do not. Depending on the state, various labor laws also restrict employers from asking certain questions, making it difficult to flush out bad apples who may have committed wrongs in the past without facing legal recourse. Some employers say the restrictions on what an employer can and cannot ask should be loosened or altogether removed, but these protections are in place for good reason: to protect and preserve equal employment rights.
Further muddying the waters is the fact that background checks in certain states may not reveal past abuse committed in another state. More troubling still, state requirements for home care companies vary wildly, and so depending on the state, some agencies may not investigate their caregivers as thoroughly as others. Abusers can therefore cross borders and reapply to work as a caregiver in another state, or even within their own state if the conditions are right.
What is the solution? 
From a regulatory standpoint, a good place for the industry to start would be to require caregivers to obtain a license or certificate that is issued by the state (like teachers). Such programs would help to eliminate wrongdoers by encouraging patients and colleagues to anonymously report suspected abuse, which would then be investigated and, if found guilty of wrongdoing, publicly listed in a state database. Crimes committed in other states would also be more easily found out and included in a caregiver's application.
Unfortunately, not all 50 states are onboard for passing such legislation. States such as California and Nevada are moving toward a caregiver licensure program, but they are as of yet the only states committed to doing so. Moreover, some states, such as Connecticut, have virtually no regulations imposed on the home care industry. Therefore, the only viable solution in the short term must come from the industry itself.
Enter AideFinder. 1-800-HOMECARE™ has developed and is poised to introduce a new caregiver marketplace that will drive leads to providers, and give providers a suite of tools to help recruit and retain caregivers. Among these tools is a ratings system that will tag and follow caregivers from place to place (a product of caregiver transience). This system will be the "CarFax" of the caregiver world, and will give providers one more tool to help vet candidates during the hiring process, specifically if they apply through the AideFinder system.